Spiced Swede Fritters
An Indian twist on the humble Swede
What you'll need…
1 swede
75g plain flour
100ml creme fraiche
1 egg
1 red chilli
1 red onion
1 teaspoon cayenne pepper
2 teaspoons garam masala
1/2 teaspoon ground turmeric
1 teaspoon crushed coriander seed
Small handful of coriander
Sunflower oil
Mango chutney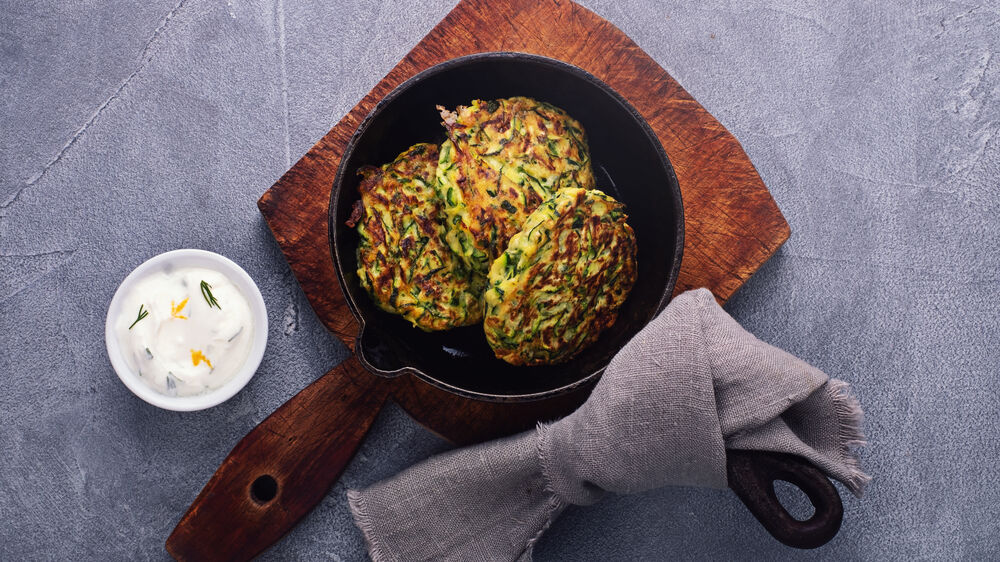 The method
1
Peel and roughly chop the swede before boiling for 15 minutes until tender. Drain and set aside.
2
Chop the chilli, onion, and coriander.
3
In a large bowl mix together the flour, creme fraiche and egg to make a smooth, thick batter. Stir in the chopped chilli, onion, coriander and spices and season to your taste. Roughly mash the swede and add to the mixture.
4
Heat a glug of oil into a large non stick pan and fry small, flattened spoonfuls of the mixture for 2 minutes on each side until crisp and browned.
5
Best served with mango chutney. Enjoy!