Leek and Kale Veggie Lasagna
What you'll need…
3 leeks
300g kale
1 tablespoon olive oil
1 garlic clove
150ml vegetable stock
4 tablespoons pesto
350g ricotta
8 lasagna sheets
30g parmesan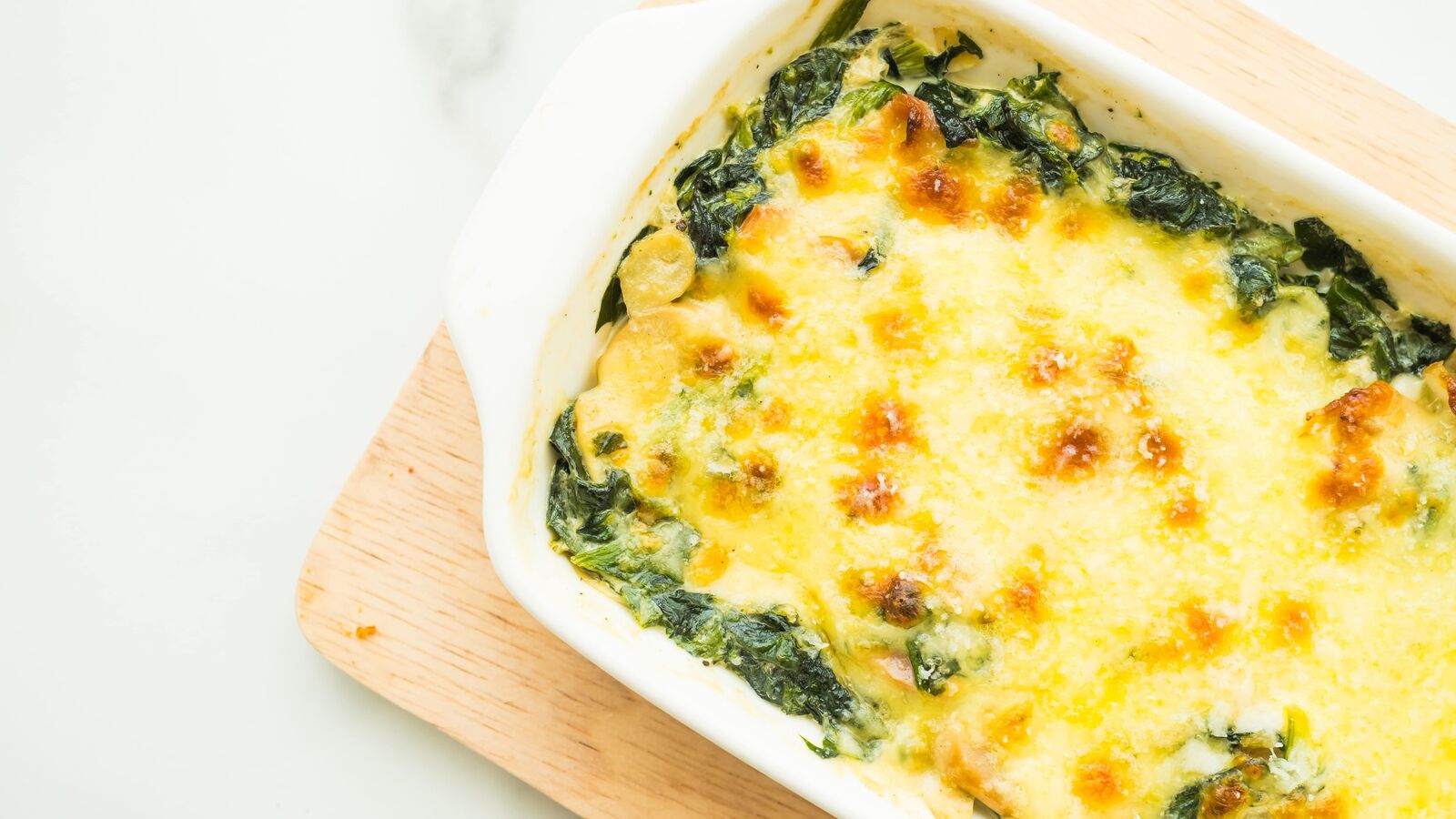 The method
1
Heat the oven to 200°C. In the meantime, chop the kale, leeks, and garlic.
2
Bring a pot of water to the boil and add the kale, cook for 5 minutes and drain.
3
Heat the oil in a pan, add in the leeks along with salt. Cook for 8-10 minutes or until really soft.
4
Add in the garlic to the leeks and cook for a further 2 minutes.
5
Keep 4 tablespoons of ricotta to the side and add in the remaining ricotta to the leeks. Add in the kale and stir well.
6
Add in enough vegetable stock to make a thick sauce. Take off the heat.
7
Place 1/4 of the sauce into the bottom of a deep oven safe dish.
8
Top with 1 tablespoon of pesto, then 2 sheets of lasagna. Repeat 3 times, ending with lasagna.
9
Combine the rest of the ricotta with a splash of vegetable stock and spread over the top layer.
10
Scatter over the parmesan and bake for 20 minutes until golden and bubbling! Enjoy!
Recipe inspired by Olive Magazine.