Kale, Pear & Squash Salad with Tomato & Smoked Paprika Dressing
What you'll need…
1 Bunch Kale
2 Pears
1 Squash (Crown prince or butternut)
50g Tomato pureé
1 Teaspoon cumin seeds
3 Crushed garlic cloves
2 Teaspoons smoked paprika
50ml Olive oil
1 Lemon juiced
Salt to taste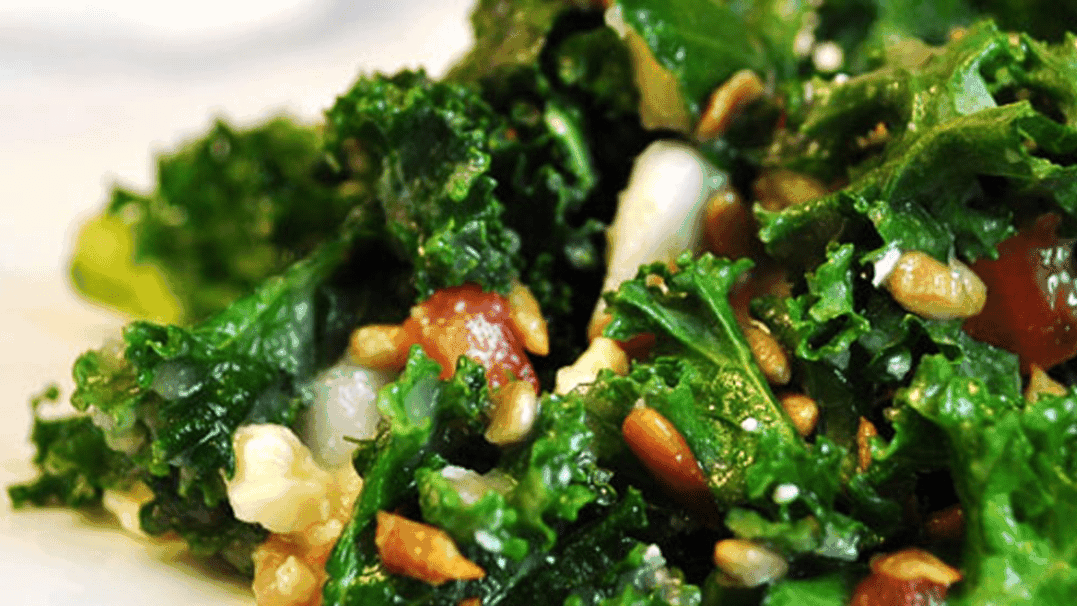 The method
1
Remove seeds from both the Pear and the Squash and cut into wedges. Put on a baking tray toss in a little oil and cook on 200°C for 25 mins or until just about soft enough to bite.
2
Meanwhile pick the leaves from the Kale making sure to remove from the soft stems. Once the Pear and Squash has cooled for 10 mins toss together kale.
3
To make the dressing warm all ingredients except purée and lemon in a pan slowly until the spices are toasted then mix together with the rest and leave to one side.
4
Drizzle the dressing and toss everything together. This is best served warm but also great the next day as a lunchbox salad .
Recipe from Mark Price & Image from WP Rawl