What you'll need…
200g Cherries
250g Butter
250g Soft Brown Sugar
175g Golden Syrup
425g Oats
50g Coconut flakes (optional)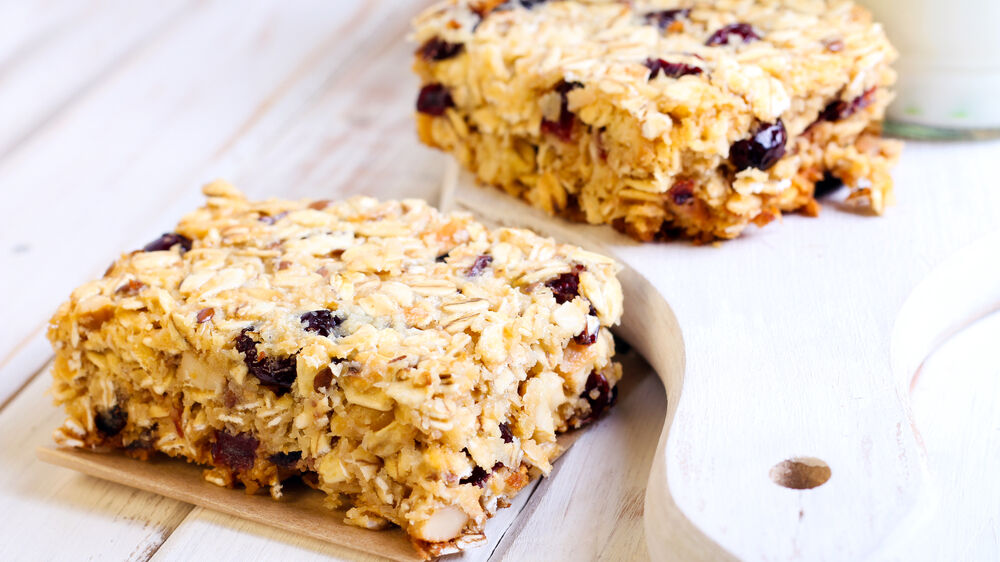 The method
1
Heat your oven to 180°C and prep your cherries by pitting and chopping in half. Then line a 20x30cm baking tin with parchment.
2
Melt the butter, sugar and syrup together over a medium heat. Once all melted add in the oats and mix to combine.
3
Tip 3/4 of the oat mixture into the tin and scatter over the cherries. If using coconut flakes, mix these in with the remaining oat mixture and cover the cherries.
4
Bake in the oven for around 30 minutes until golden and then allow to cool before slicing. Enjoy!
Recipe from BBC Good Food.