Festive Red Cabbage
A colourful side for your Christmas dinner
What you'll need…
1 red cabbage
1 tablespoon vegetable oil
2 large onions
1 star anise
1 cinnamon stick
150ml red wine
2 tablespoons soft brown sugar
2 apples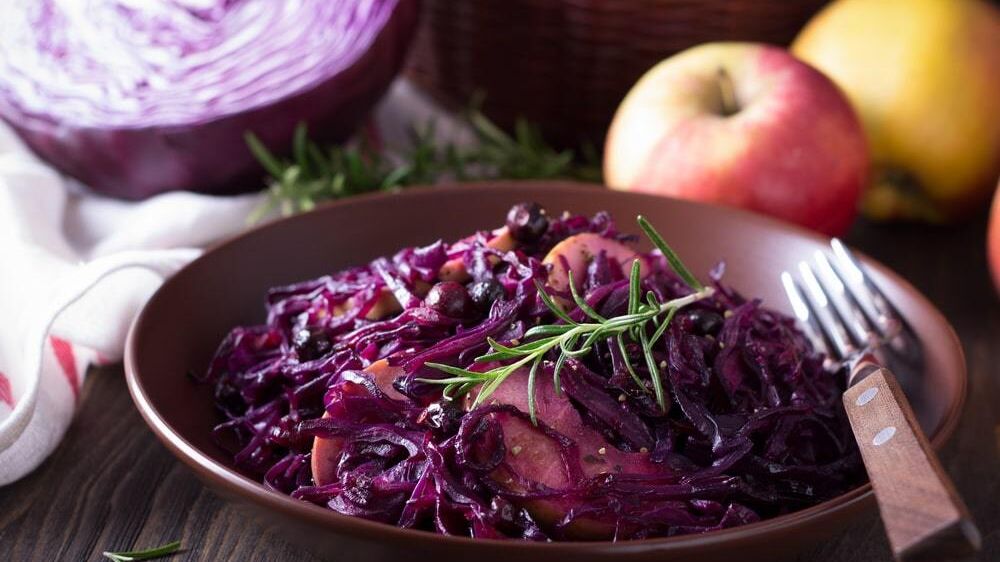 The method
1
Shred the red cabbage, finely chop the onions, peel and roughly chop the apples.
2
Heat the oil in a large casserole dish before adding the onions and cooking them on a medium heat for 8-10 minutes. Then add the star anise and cinnamon stick.
3
Pour in the red wine, allow to simmer until slightly reduced.
4
Add the cabbage, sugar and apples and stir well. Season to taste.
5
Cover the dish and allow to simmer on a low heat for around 3 hours, stirring occasionally.
6
Serve once the cabbage is tender, with the cinnamon stick and star anise on top. Enjoy!
7
Note: This can be made in advance! Cook 1-2 days before serving or freeze for up to 4 months - just reheat on the hob before serving.
Recipe inspired by BBC Good Food