Hot Beetroot Salad
Works with Golden Beetroot Too!
What you'll need…
3 Raw Beets
Juice of 1 lemon
1 Tablespoon honey
1 Tablespoon grainy mustard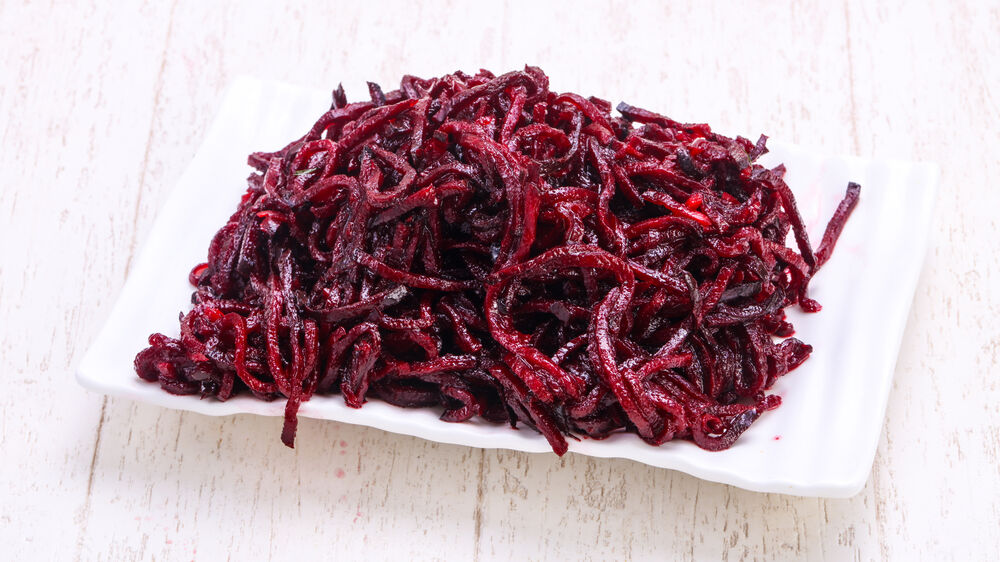 The method
1
Peel your beetroot and cut into matchsticks (you may want to wear gloves).
2
Add in the chopped beetroot into a large, non stick pan and fry for 3 minutes.
3
Add in the lemon juice and cook for 1 minute.
4
Drizzle in the honey and mustard and stir well. Cook until the beetroot has soften. Serve and enjoy!
Recipe from BBC Good Food