Poached Leeks & Hollandaise Sauce with a Rosemary & Garlic Crumb
What you'll need…
4 Leeks
Garlic to taste
1 Sprig Rosemary
3 Egg yolks
25ml White wine vinegar
100g Melted butter
Juice 1/2 lemon
Chunk of stale bread
25ml Olive/Rapeseed oil
1 Bunch chopped chives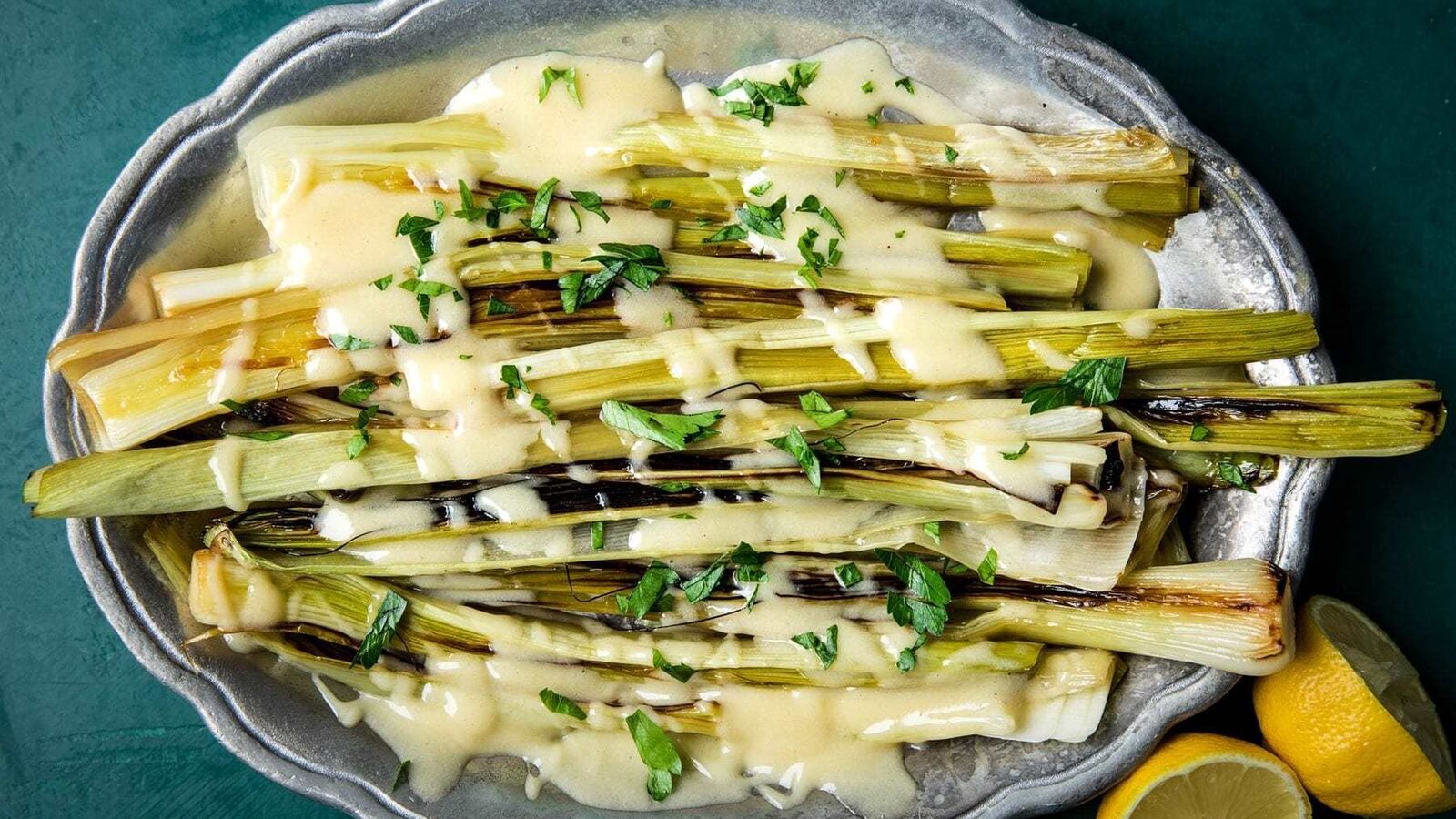 The method
1
Pre-heat your oven to 180°C. Place the bread, garlic, rosemary & oil into a food processor and blend to make the crumb. Spread the crumb evenly across a baking tray and bake for around 12 minutes until golden. Set aside.
2
Bring a pot of water to the boil. To make the hollandaise sauce put the yolks into a heatproof, round bottomed mixing bowl with the vinegar.
3
Place the bowl over the pan of boiling water and whisk well until it has thickened and doubled in size. Remove from the heat and slowly add in the melted butter until emulsified.
4
Add in the lemon juice and chopped chives. Keep warm until ready to serve.
5
Slice the leeks into 4s lengthways, remove the outer layer and top part of the leeks. Wash well in cold water.
6
Steam or boil the leeks for around 7 minutes, drain thoroughly and season with salt & pepper.
7
Lay flat and spread out on a plate, spoon over the hollandaise generously & scatter over the crumbs.
8
Serve as a starter or accompaniment to fish or chicken. Enjoy!
Recipe from Mark Price, Groobarbs Field Kitchen & Image demo the Modern Proper