Roasted Kohlrabi With Goats Cheese & Tarragon
What you'll need…
2-3 Kohlrabi
2 Tablespoons extra virgin olive oil
1 Tablespoon lemon juice
1/2 Tablespoon shallots
30g Goats cheese
1-2 Sprigs fresh tarragon
1 Tablespoon sunflower seeds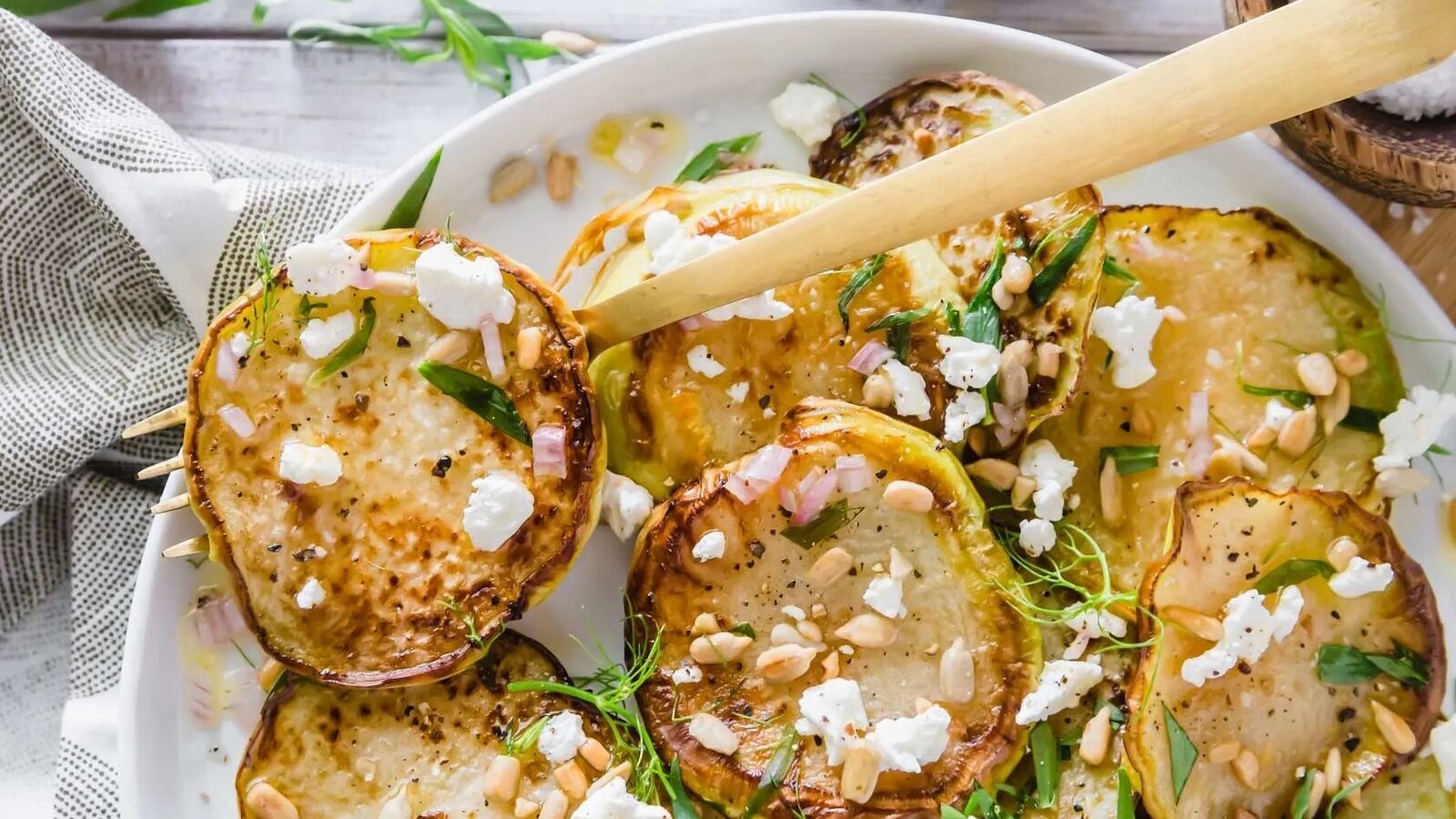 The method
1
Remove the thin stems off the kohlrabi and slice the main section into rounds, then finely slice the shallots and chop the tarragon.
2
Pre-heat your oven to 200°C and lightly grease a roasting tray.
3
Place a pan over a medium heat with one tablespoon of olive oil. Once hot, add the slices of kohlrabi and cook until golden brown on the bottom. Flip and repeat on the other side, it should need 4-5 minutes per side.
4
Place the browned kohlrabi to the roasting tray and place into the oven for 10-12 minutes until softened.
5
In the meantime, make a vinaigrette by combining one tablespoon of olive oil, lemon juice, shallots and salt and pepper.
6
Place the kohlrabi onto a serving dish and pour over the vinaigrette. Crumble the goats cheese over the top and sprinkle with tarragon and sunflower seeds. Enjoy!
Recipe & Image from Running To The Kitchen