Sesame Pak Choi
Serve alongside meat or fish
What you'll need…
1-2 Pak Choi
1 Tablespoon vegetable oil
2 Cloves of garlic
Small piece of ginger
2 Tablespoons soy sauce
1 Teaspoon sesame oil
Sesame seeds (to serve)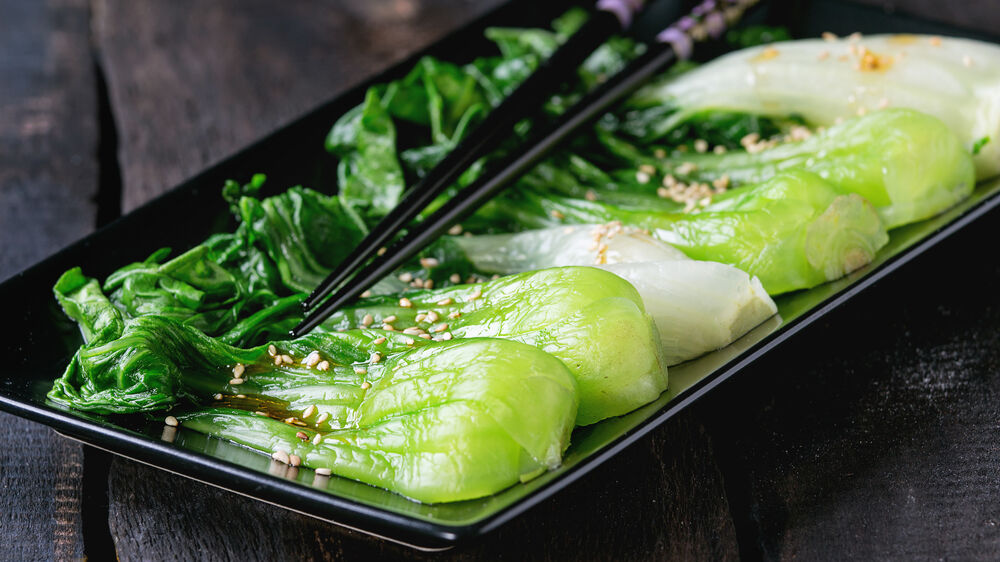 The method
1
Peel your garlic cloves and crush. Then peel and thinly slice your ginger. Slice your Pak Choi into quarters.
2
Heat the vegetable oil over a high heat, add in the garlic and ginger and fry until they slightly soften (around 30 seconds).
3
Add in the Pak Choi, soy sauce, and 2 tablespoons of water. Cover the pan with a lid and allow to steam. Check after 1 minute and stir occasionally, remove the lid at this point. Cook until tender and the water has evaporated.
4
Transfer to a plate and drizzle with sesame oil and sprinkle with sesame seeds. Enjoy!
Recipe from Delish.