What you will need...
60g Wild garlic
1 Can drained chickpeas (240g)
3 Tablespoons tahini
Juice of half a lemon
1/2 teaspoon salt
1/2 teaspoon cumin
30ml Water
30ml Olive oil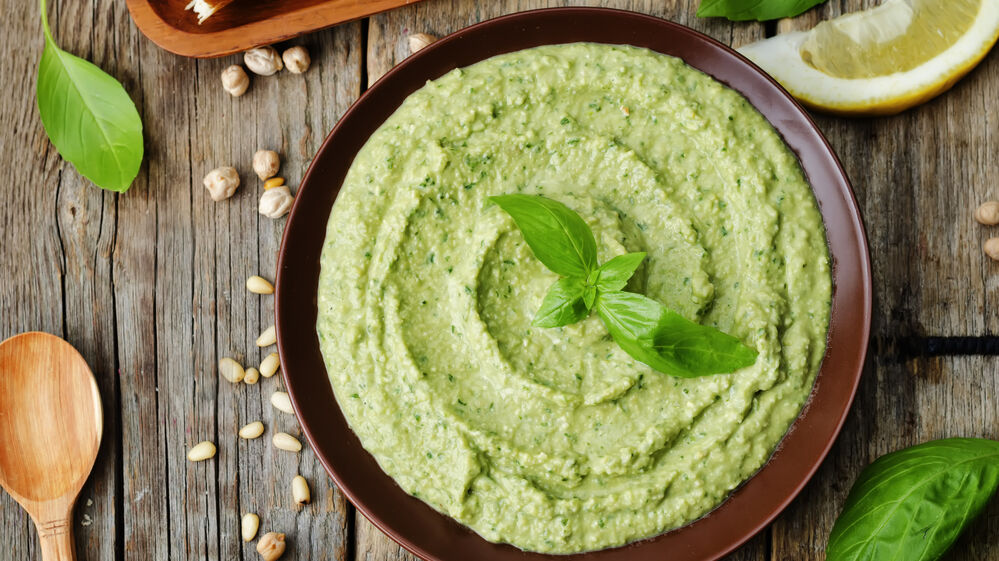 The method
1
Wash your wild garlic well and then roughly chop.
2
Add all of the ingredients apart from the oil into a blender or food processor and blend until smooth.
3
Once smooth, add in the oil and blend for a further few minutes.
4
Make sure it is seasoned to your taste and enjoy!
5
Recipe from Vegan on Board.