What's New
Update on the Farm
The Realities of Climate Change!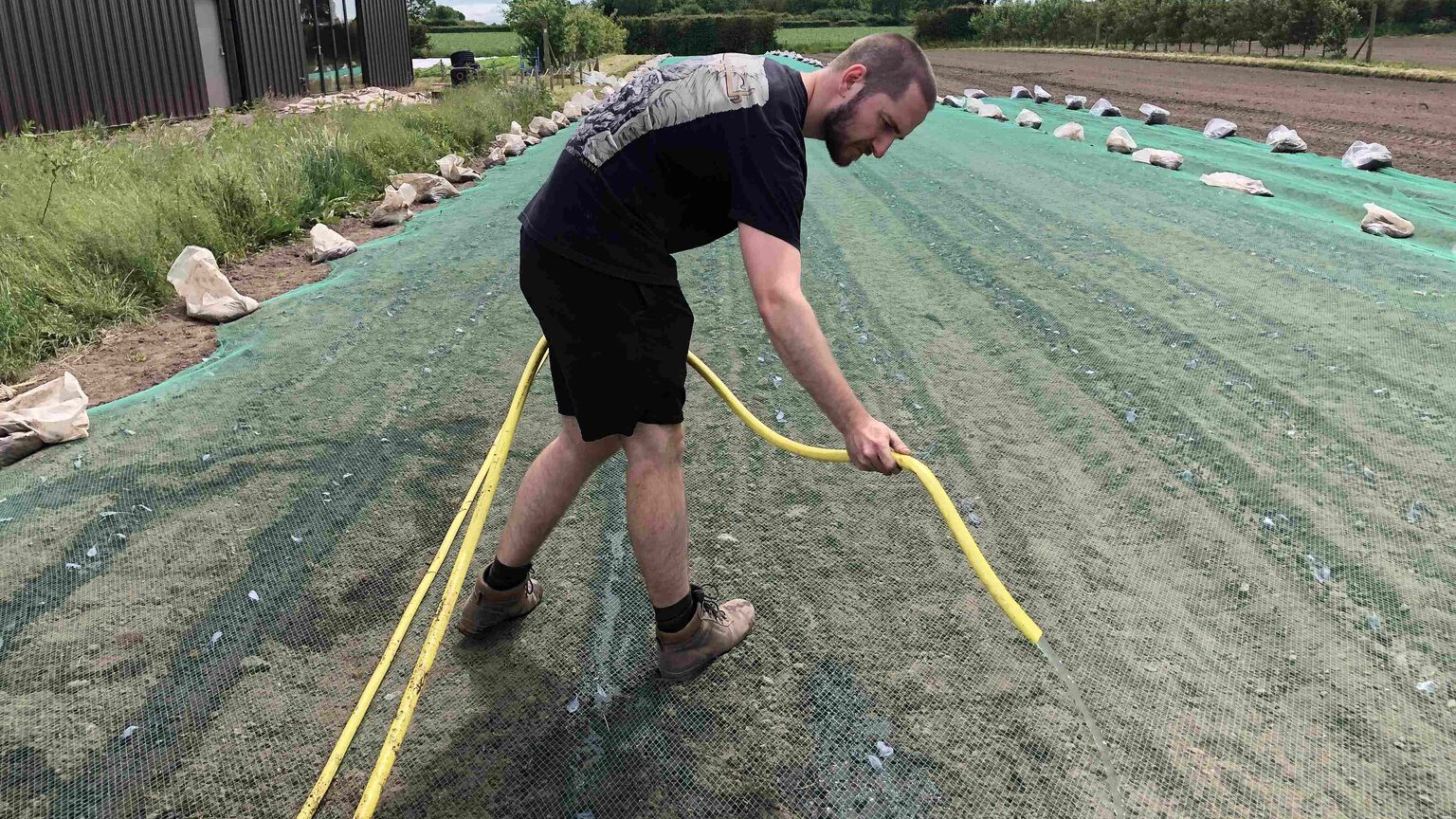 The weather this season is making it the most difficult spring since we started growing veg back in 2013. April had the most frosts since 1960, May was the wettest we have had here, and now in June it's like a dust bowl!
I was quite upset last week as some freshly planted cauliflower, broccoli and sprouts had died under the baking sun. I know you can't win with every crop but I do get very upset with myself if we lose some.
The best remedy when we experience some bad news in the fields is to take a walk and look around the farm at the other crops that are doing really well. That gave me some comfort as most of the crops are looking great and the hot weather crops, such as sweet corn, courgettes, squash, and tomatoes are doing especially well.
On Friday last week we tried to plant the winter red cabbage into the dust bowl, but sadly we had to give up as it was just too dry. The ones we planted were watered 3 times over the weekend!
The ideal scene is that we have 25mm or 1 inch of rain every 10 days. So if you could order that for the rest of the summer please that would be fab! However the reality is that with the changing climate we may have to get used to this increasing sporadic weather!


by Groobarbs Wild Farm on 17th June 2021