What you'll need…
2 Bananas
135g Self raising flour
35g Caster sugar
2 Teaspoons baking powder
1 Egg
130ml Milk
35g Butter (melted)
Pinch of salt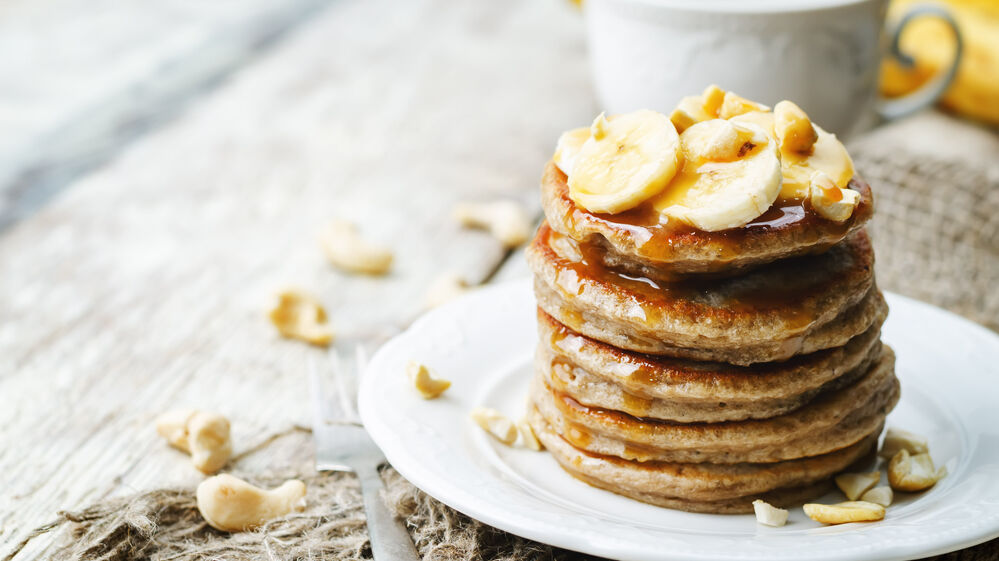 The method
1
Put all of the dry ingredients into a large bowl and mix.
2
In a separate bowl, mash the bananas and mix well with the eggs, milk and melted butter.
3
Combine the wet and dry ingredients, making sure you beat the mixture well to remove any lumps, but don't over-work the mixture.
4
Heat a non-stick frying pan with some oil over a medium heat. Use a ladle to spoon a small amount of the mixture into the pan.
5
Cook until bubbles start to form and the underside turns golden brown, then flip and cook until both sides are golden.
6
Serve straight away with toppings of your choice. Enjoy!
Recipe from Great British Chefs