Beetroot Crisps with Coriander Hummus
What you'll need…
250g Beetroot
3 Sprigs fresh thyme
Olive oil
2 Cloves garlic
1 x 400g tin of chickpeas
50g fresh coriander
2 Tablespoons tahini
1 Lemon
1 Teaspoon smoked paprika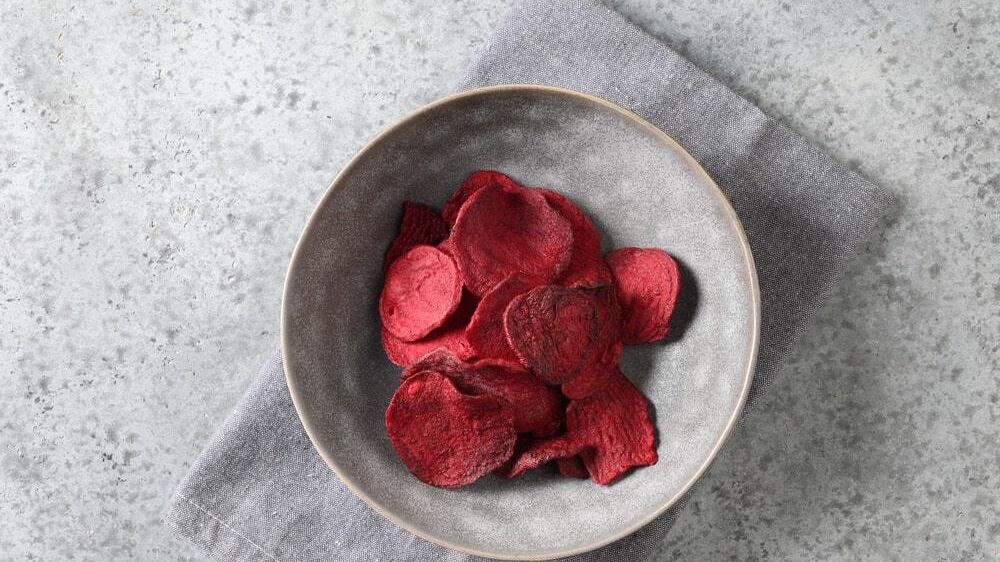 The method
1
Pre-heat your oven to 200ºC.
2
Peel and thinly slice the beetroot, then place into a bowl with the thyme leaves and 1 tablespoon of olive oil. Toss together.
3
Spread out the slices onto a lined baking sheet for 15 minutes or until crisp. Allow to cool.
4
Peel and crush the garlic into a blender, then add in the chickpeas (including the liquid). Add in the remaining ingredients with a tablespoon of olive oil. Blitz until smooth.
5
Season well and serve in a bowl with an extra drizzle of olive oil. Serve with the crisps and enjoy!
Recipe from Jamie Oliver