Courgette, Parmesan & Lemon Salad
What you'll need…
2 Courgettes
Juice of 1 Lemon
50ml White wine vinegar
100ml Cold press rapeseed oil
Teaspoon smoked paprika
1 Crushed garlic clove
50g Finely grated parmesan
50g Toasted pine nuts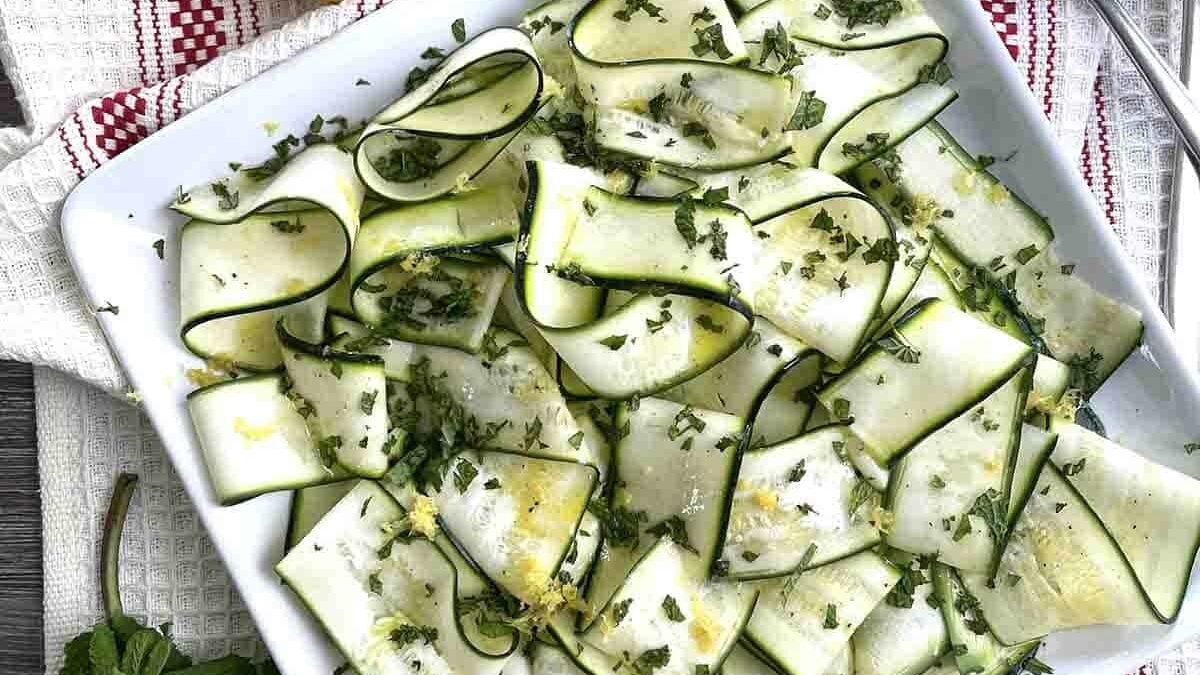 The method
1
Thinly slice your courgettes, use a mandolin if you have one.
2
Combine the lemon juice, vinegar, oil, paprika and garlic to make a dressing. Season to your taste.
3
Toss the slices of courgette in the lemon dressing. To serve, finish with a sprinkling of parmesan and the pine nuts. Add a touch of salt and pepper & enjoy!
Recipe from Mark Price, Groobarbs Field Kitchen. Image from Great British Chefs.