What you'll need…
2 Large Beetroot
250g Chickpeas (cooked)
3 Cloves garlic
Juice of 1 lemon
1 Orange (Zest & Juice)
2 Teaspoons cumin seeds
200ml Water
100ml Olive oil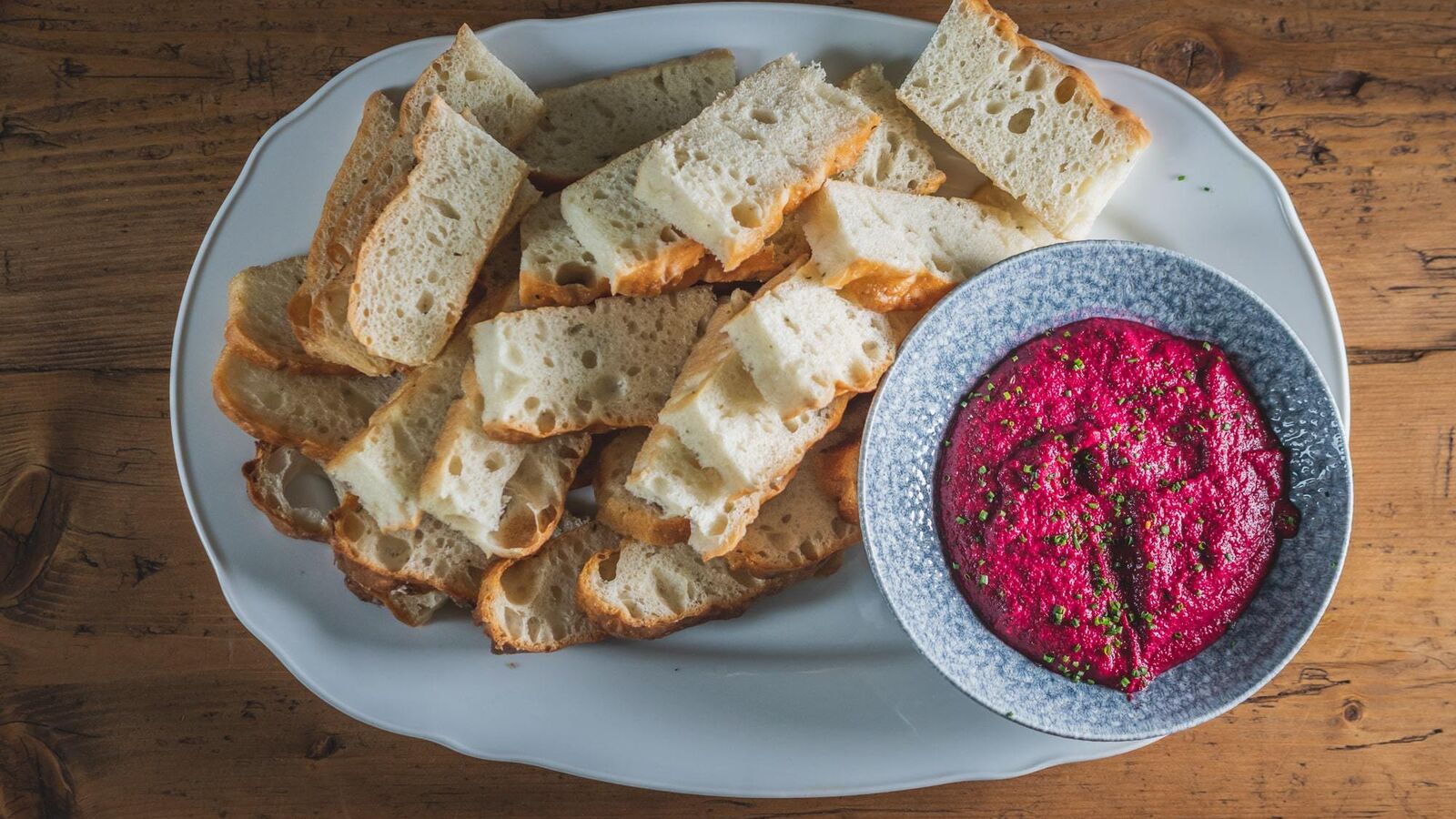 The method
1
Pre-heat your oven to 180°C. Roast the beetroot in its skin for 1 hour or until tender. Allow to cool, peel & chop into small chunks.
2
Place the garlic cloves and cumin seeds in the oven for 15 minutes then mix together in a food processor with the remaining ingredients. Blitz until smooth.
3
Season to taste and enjoy with warm toasted bread or celery sticks. Enjoy!
Recipe by Mark Price, Groobarbs Field Kitchen