What you'll need…
400g Rhubarb
A pinch of ground star anise
A pinch of ginger
150g golden caster sugar
150g plain flour
150g butter
100g porridge oats
150g Demerara sugar
A pinch of cinnamon
Custard (to serve)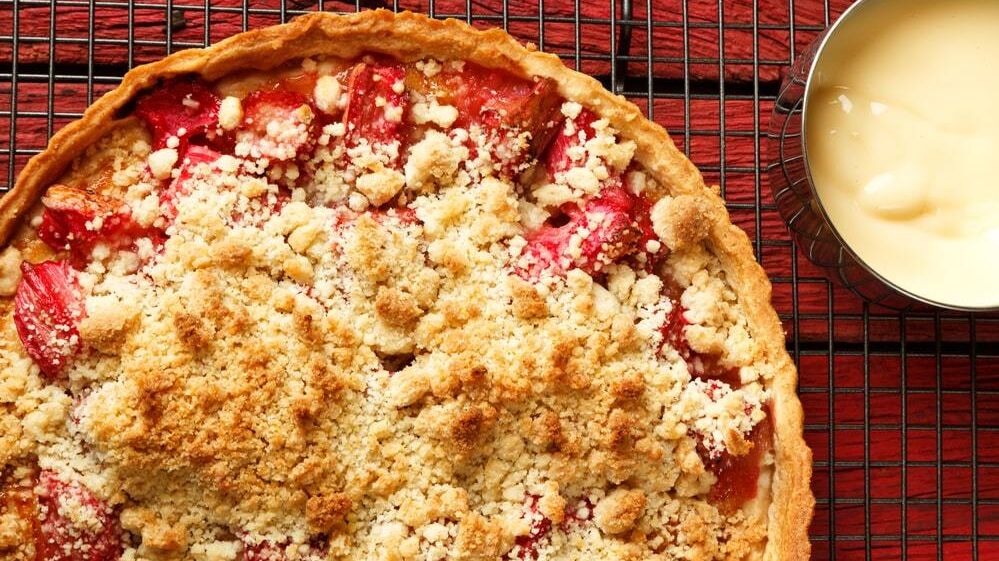 The method
1
Pre heat your oven to 180°C and chop your rhubarb into 3cm long slices.
2
Combine the rhubarb, star anise, ginger and golden caster sugar into a pan and cook gently until soft. Allow to cool and place into an oven proof dish.
3
Make the crumble but rubbing the butter and flour together until you have a breadcrumb like consistency. Then stir in the oats, cinnamon and demerara sugar and sprinkle on top of the rhubarb mixture.
4
Bake for around 20-30 minutes or until golden and slightly crisp. Serve with custard and enjoy!
Recipe inspired by Olive Magazine.