What you'll need…
1kg Brussel Sprouts
2 tablespoons extra virgin olive oil
1 lemon
1 teaspoon chilli flakes
4 tablespoons of freshly grated parmesan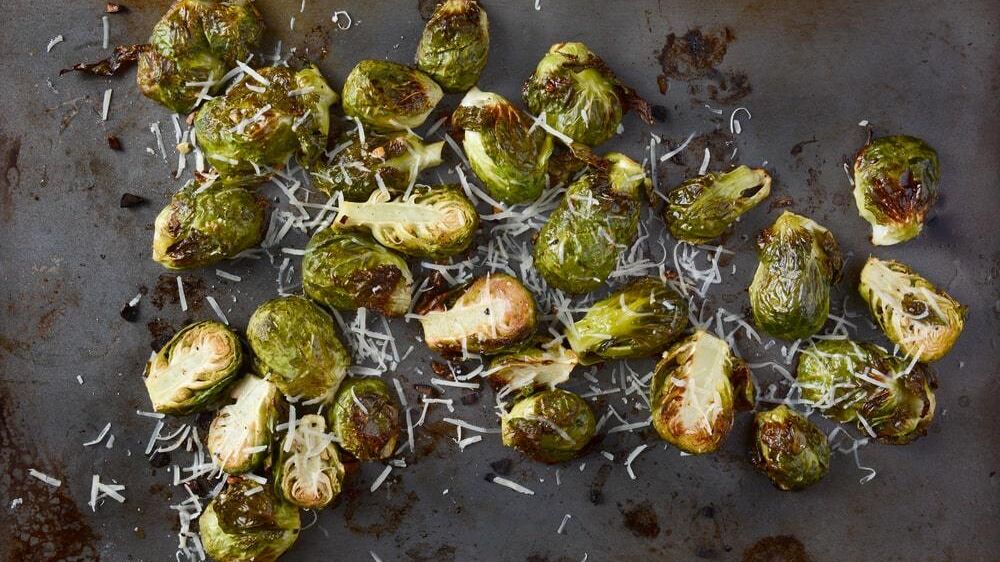 The method
1
Pre heat your oven to 220ºC.
2
Trim and halve your brussels sprouts, then place onto a large baking tray.
3
Grate the zest of your lemon.
4
Place the brussels sprouts onto a large baking tray, add the oil, lemon zest and sprinkle over some chilli flakes. Mix with your hands to ensure each sprout is coated.
5
Place in the oven for 10 minutes - you should see the sprouts start to caramelise in places. Once this happens, scatter over the grated parmesan and leave in the oven for a further 15 minutes.
6
Once the parmesan looks crisp and brown and the sprouts are soft remove from the oven.
7
Enjoy as a side or add to some quinoa or bulgar wheat to create a tatsy vegetarian main!
Recipe from Jamie Oliver