Strawberry and Spinach Salad
Make this salad your own by adding whatever you have in the fridge!
What you'll need…
150g Spinach
400g Strawberries
2 Tablespoons lemon juice
1/2 Teaspoon dijon mustard
60ml Olive oil
95g Nuts (Pecans, walnuts, etc)
1/4 Onion
150g Feta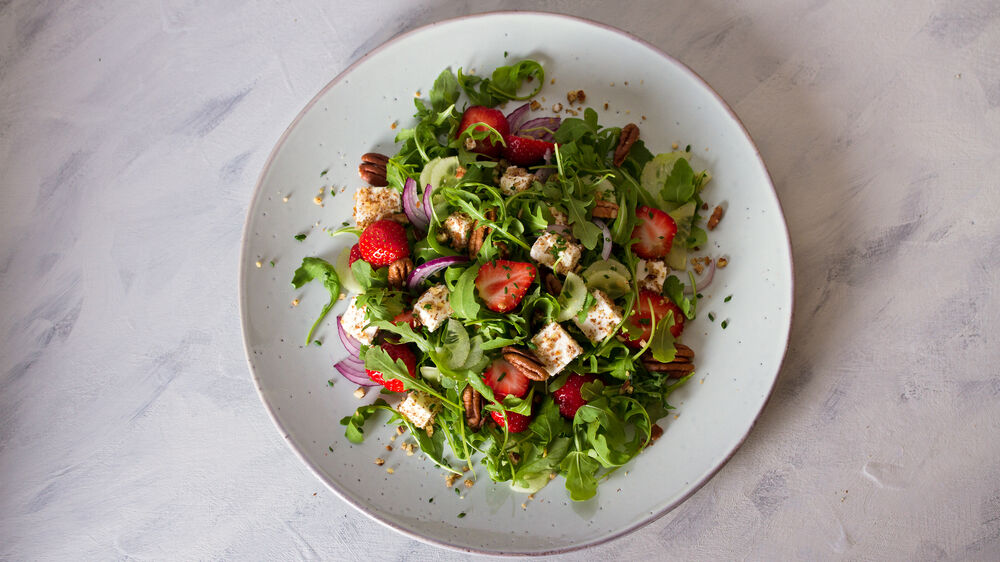 The method
1
Make the dressing by combining the lemon juice, olive oil and dijon mustard and season with salt and pepper.
2
Chop the strawberries and combine the spinach, nuts, onions, and strawberries in a large bowl. Pour over the dressing and toss to combine.
3
Crumble the feta over the top and enjoy!
Recipe inspired by Delish.