Cauliflower Rice
A quick and easy alternative to rice if you're cutting down on the carbs
What you'll need…
1 Head of Cauliflower
Olive Oil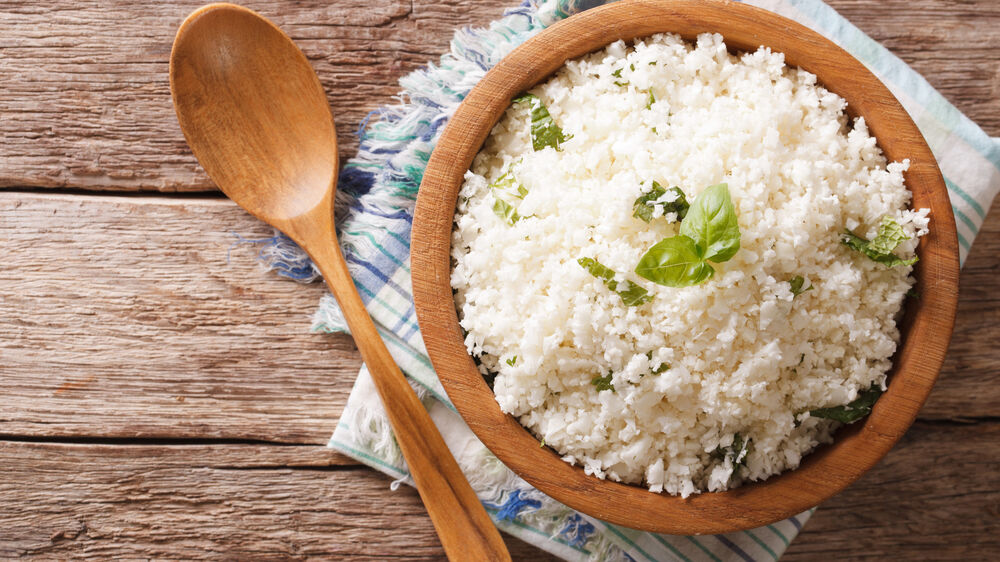 The method
1
Remove all of the outer leaves from the Cauliflower and roughly chop.
2
Blitz in a food processor until you have fine pieces. Alternatively, use a hand grater if you don't have a food processor.
3
Heat olive oil in a pan over a medium heat and add the cauliflower. Cook for around 5 minutes or until tender.
4
Add any herbs and spices of your choice to accompany the dish. Enjoy!