Cavelo Nero, Broccoli and Truffle Cheshire Cheese Bake
What you'll need…
1 Head of broccoli
1 Bunch cavolo nero
100g cheese
50g Plain flour
50g Butter
1 Tablespoon English mustard
50ml Truffle oil
500ml Whole milk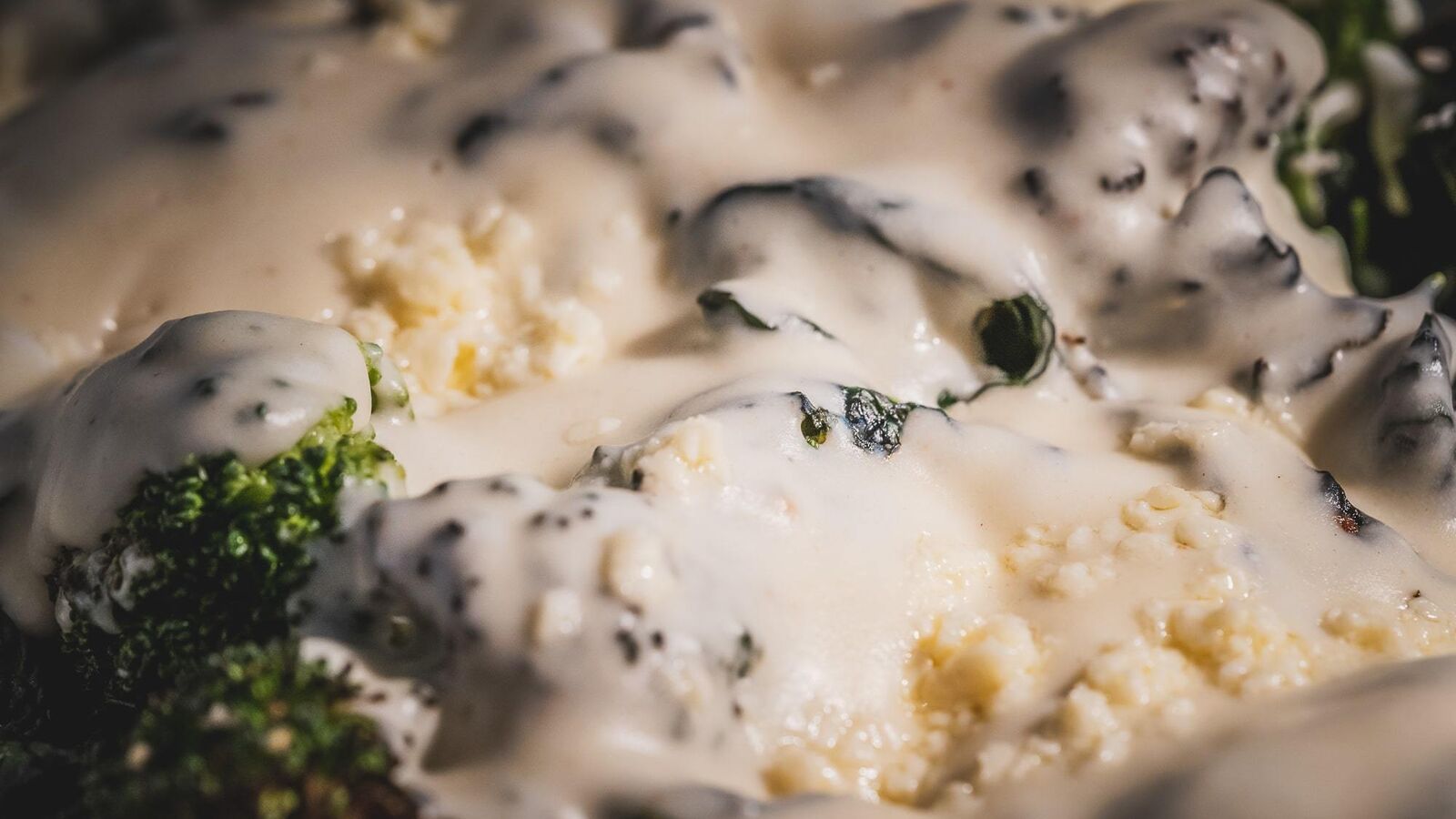 The method
1
Melt butter in a heavy bottomed sauce pan, when starting to foam add flour and stir until you get a sandy texture.
2
Slowly add the milk until you have a thick creamy sauce. Leave to simmer for 5 minutes. Add the truffle oil, mustard and a little salt to taste when done.
3
Whilst sauce is cooking pull the cavelo nero from the stalks and chop the broccoli into bite size pieces - steam for 2 minutes.
4
Transfer into a heatproof dish, cover with the sauce, crumble the cheese on top and bake until nice and golden.
5
Serve up as a side with any meat or add some pasta before baking and have as a quick and easy meal. Enjoy!
Mark Price, Groobarbs Field Kitchen