Cheesy Leeks
A delicious cheesy side dish
What you'll need…
1 Large leek
1 Tablespoon butter
1 Heaped tablespoon plain flour
200ml Milk
1/2 Teaspoon dijon mustard
80g Mature cheddar (grated)
Salt and Pepper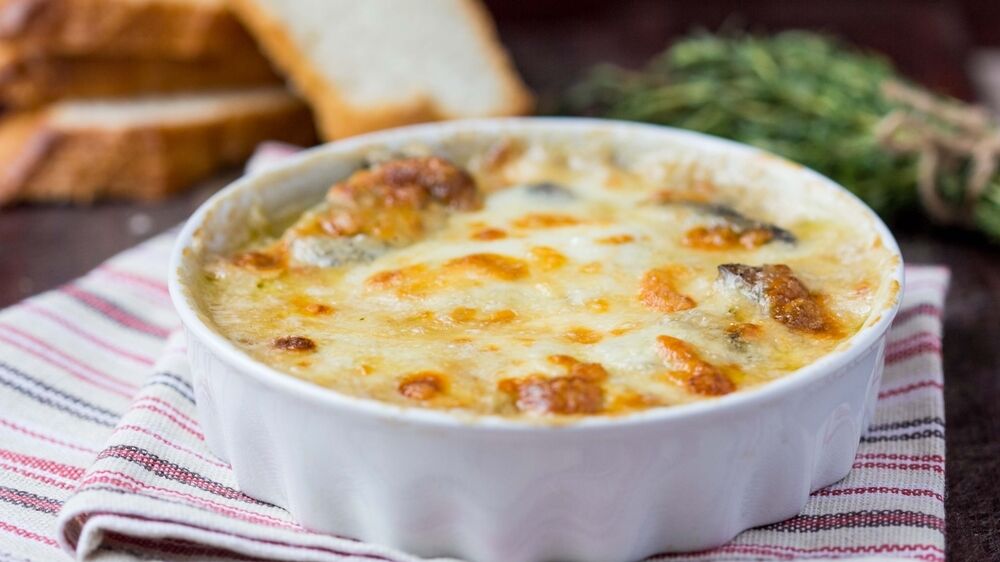 The method
1
Finely slice the leek and rinse with water.
2
Place a pan over a medium and heat and melt the butter. Then add in the sliced leek and cook for around 10-15 minutes until it has softened. In the meantime, warm the milk (not boil).
3
Preheat your oven to 180°C. When the leeks are soft and the juices have evaporated, lower the heat. Add in the flour and stir, cooking for around 1 minute, then pour in the warm milk and stir.
4
Bring to a gentle simmer, add in the mustard, 3/4 of the cheese and season to your liking. Stir well.
5
Pour the leeks into an oven proof dish, sprinkle over the remaining cheese and bake in the oven for 15-20 minutes until golden and bubbling. Enjoy!
Recipe from Once Upon a Food Blog