What you'll need…
250g Mushrooms
1 Onion
1 Garlic clove
1 Lemon
200g Parmesan (plus extra to serve)
300g Pasta (of your choice)
200ml Double cream
1/2 bunch parsley
100ml White wine
2 Tablespoons Olive oil
1 Tablespoon butter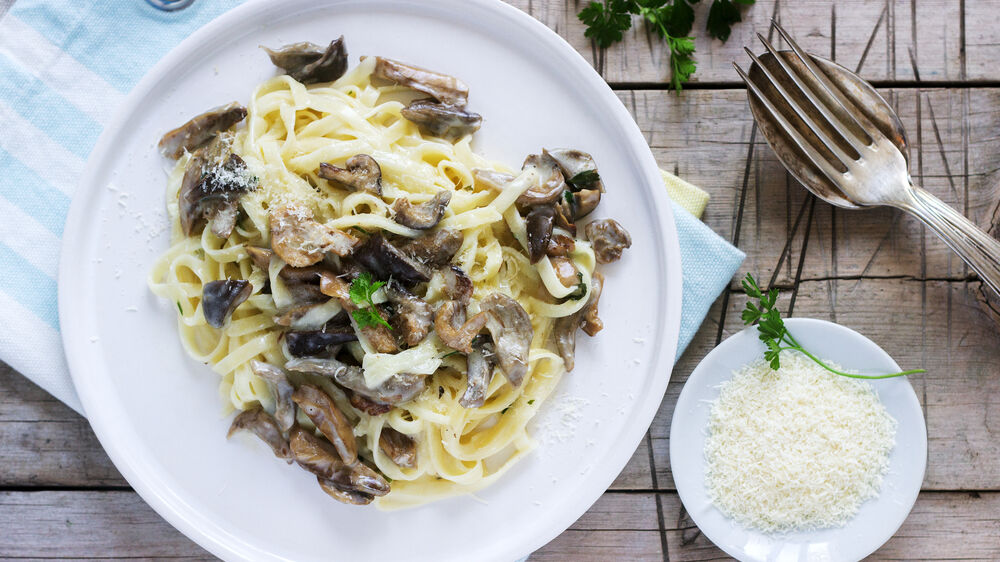 The method
1
Finely chop the onion, garlic, parsley and slice your mushrooms. Then zest your lemon.
2
Heat the oil and butter over a medium heat and fry the onions until soft.
3
Add in your mushrooms and fry for a further 10 minutes, then add in the garlic and allow to cook for around 2 minutes. Add in the wine and allow to simmer and reduce until around half the liquid has evaporated.
4
Add in the double cream and allow to simmer before adding in the lemon zest and parmesan. Make sure you season with salt and pepper to your taste.
5
In the meantime, bring a pot of water to the boil and cook your pasta of choice until al dente. Make sure you reserve 100ml of the pasta water to add to the creamy sauce.
6
Once cooked, combine the pasta with the sauce, stir through the parsley and serve with some extra parmesan. Enjoy!
Recipe from BBC Good Food.