Crown Prince, Cumin & Sage Soup
What you'll need…
1 Crown Prince Squash
1 Onion
1/2 Leek
2 Carrots
1 Clove garlic
2 Teaspoons cumin seeds
1 Teaspoon cinnamon
8-12 Sage leaves
Salt & pepper
Olive oil
Vegetable stock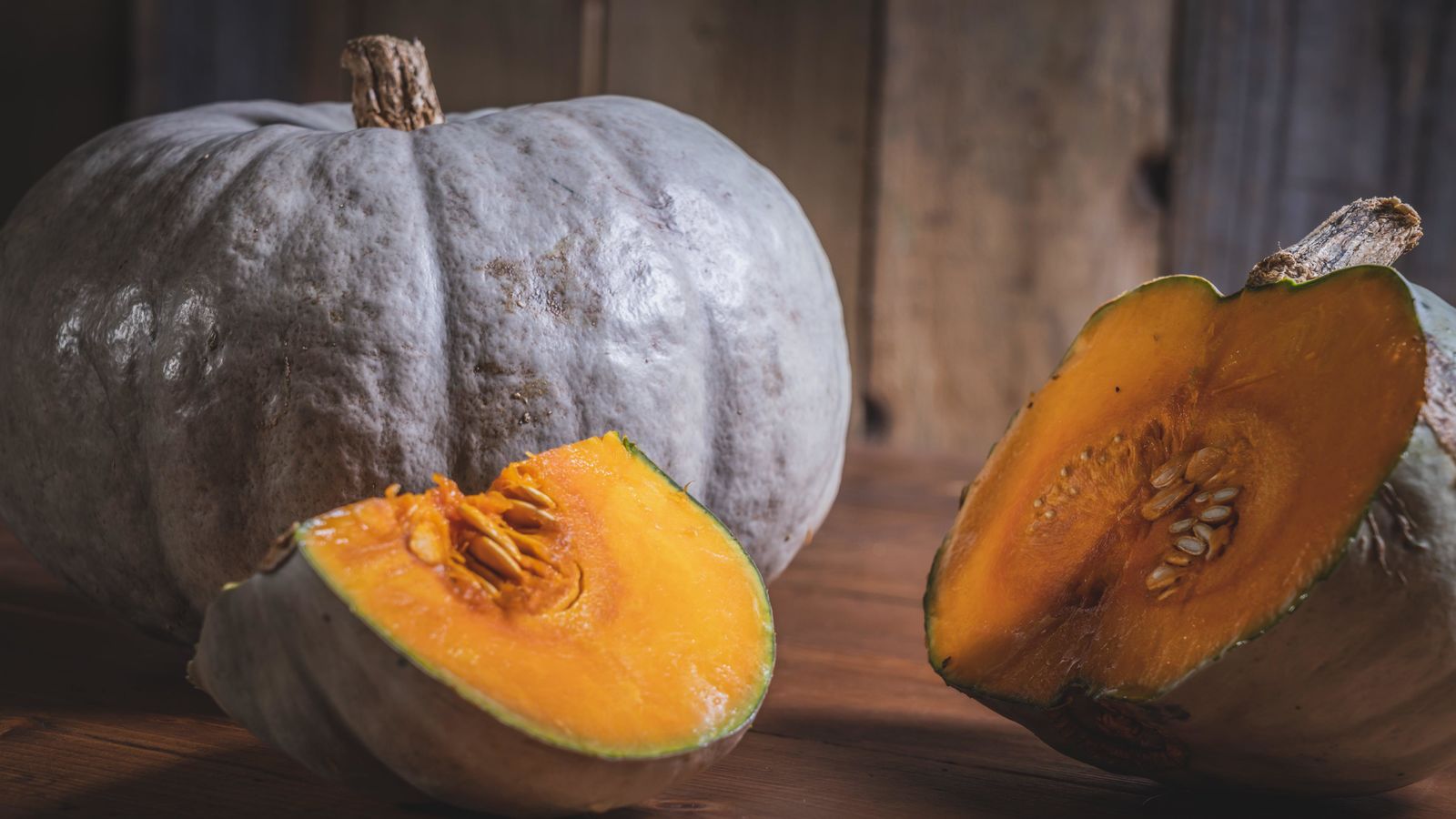 The method
1
Pre-heat your oven to 180°C. Chop your crown prince squash in half, scoop out the seeds and place onto a baking tray. Drizzle over olive oil, salt & pepper and roast for 30-45 minutes until soft.
2
Chop your leeks, garlic, carrots & garlic and fry until softened.
3
Scoop out the flesh of the squash and fry with the other veg. Add in the spices and sage and fry until fragrant.
4
Pour over enough vegetable stock to cover the vegetables & simmer until softened.
5
Blend everything together & season with salt and pepper to your liking. Enjoy!
Recipe by Mark Price, Groobarbs Field Kitchen