Griddled Courgette with Feta
What you'll need…
1-2 Courgettes
1-2 Tablespoons olive oil
Zest of 1 lemon
100g Feta cheese
3 Tablespoons pine nuts
1 Red chilli
Handful of mint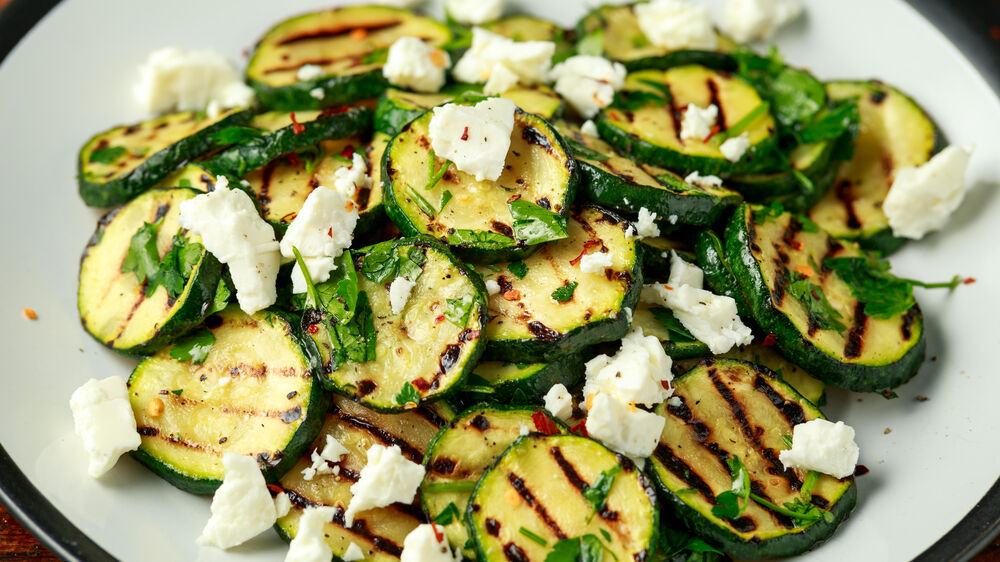 The method
1
Start by slicing your courgette and de-seeding and finely chopping the chilli. Roughly chop the mint.
2
Brush the oil in a griddle pan over a high heat. Griddle the courgette slices for 2-3 minutes on each side until slightly charred. Do this in batches.
3
Place the griddled courgette onto a plate and sprinkle over the lemon zest and then crumble over the feta. Finish by sprinkling over the pine nuts, chilli and mint. Enjoy!
Recipe from BBC Good Food.