Harissa Roasted Cauliflower
What you'll need…
1 Whole cauliflower
100g Tomato puree
2 Tablespoons cumin seeds
50ml Olive oil
2 Tablespoons smoked paprika
50ml Olive oil
6 Cloves crushed garlic
1 Chopped red chilli (optional)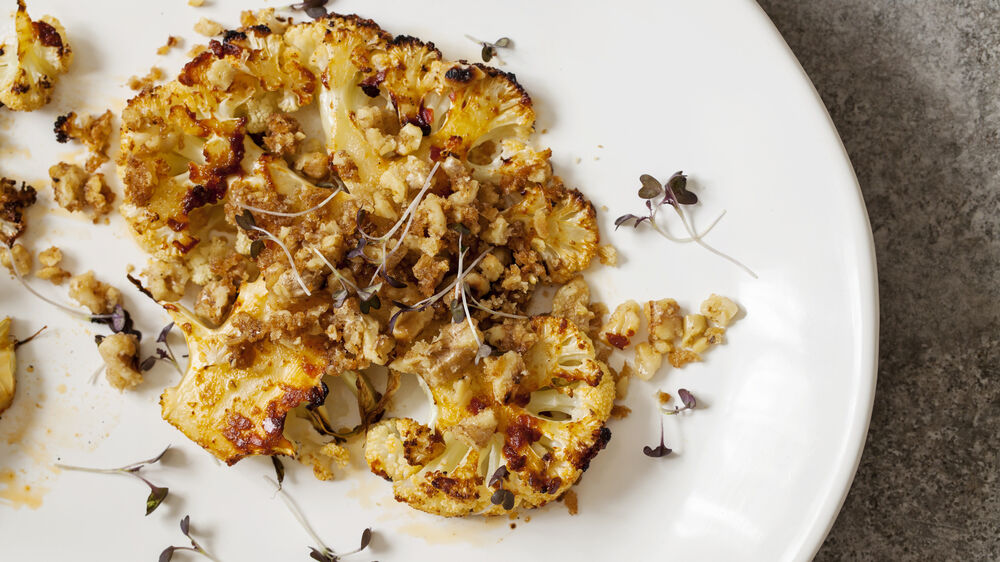 The method
1
Remove the thick part of the cauliflower stalk & steam (or boil) for 6-8 minutes or until tender.
2
Whilst the cauliflower is cooking, warm the olive oil in a pan with the cumin, paprika & garlic. Once fragrant add the tomato puree and allow to cool.
3
Coat the cauliflower in the mixture and place onto a baking tray. Bake for 10 minutes at 200°C. Enjoy!
Recipe by Mark Price, Groobarbs Field Kitchen