What you'll need…
4 Large kale leaves
250g Gram flour
2 Tablespoons turmeric
1 Tablespoon cumin seeds
1/2 Tablespoon curry powder
500ml cold water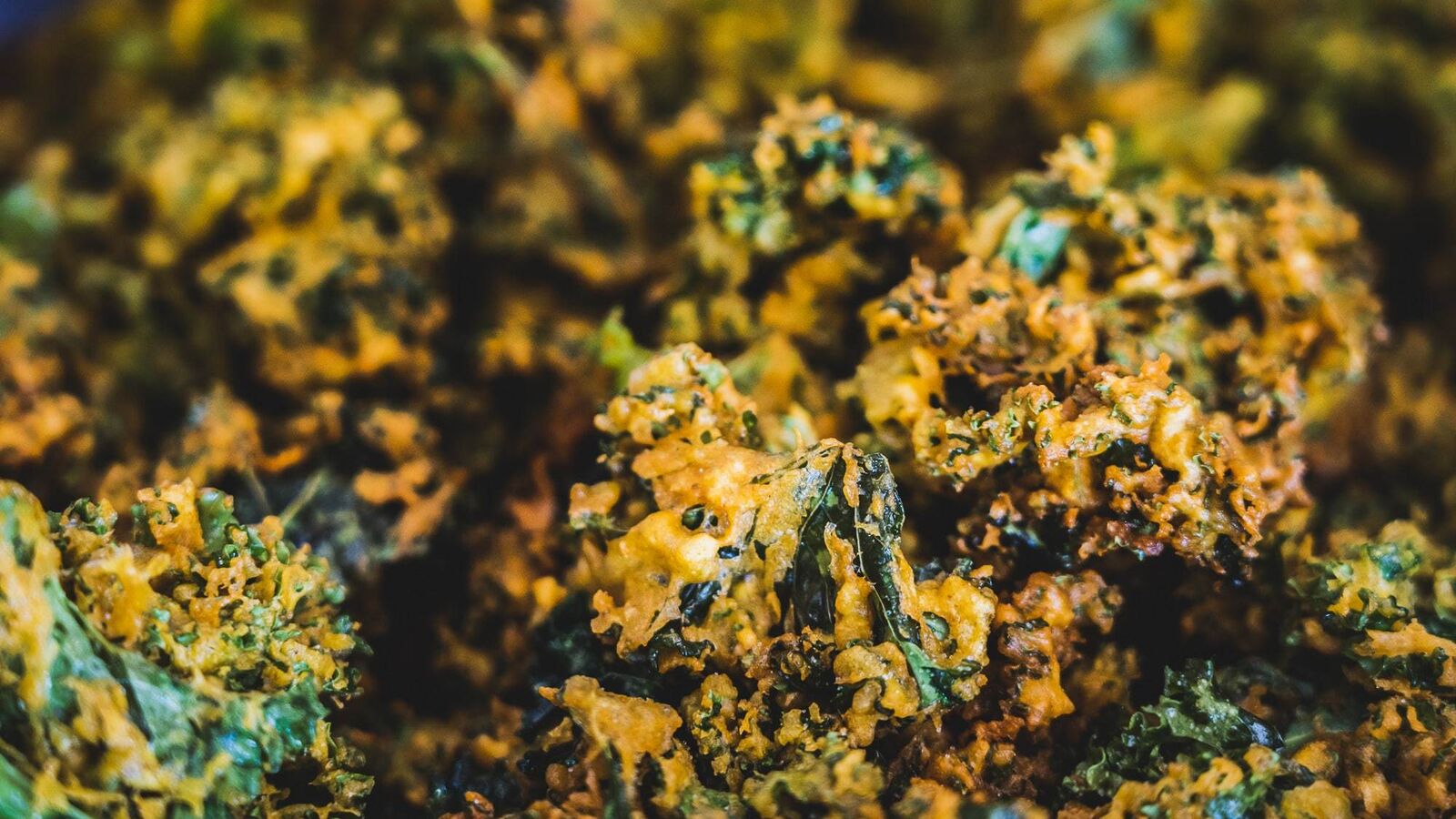 The method
1
Shred the kale leaves then mix all of the ingredients together.
2
Heat oil in a pan to shallow fry the Pakoras. Dollop in the batter & fry until crisp and golden.
3
Remove from the oil with a slotted spoon onto kitchen paper to remove any excess oil.
4
Enjoy with sweet chilli sauce or mint yoghurt!
Recipe from Mark Price, Groobarbs Field Kitchen