Shredded Cabbage with Parmesan and Breadcrumbs
What you'll need…
1 Savoy cabbage
5 Tablespoons olive oil
40g Grated parmesan
20g Breadcrumbs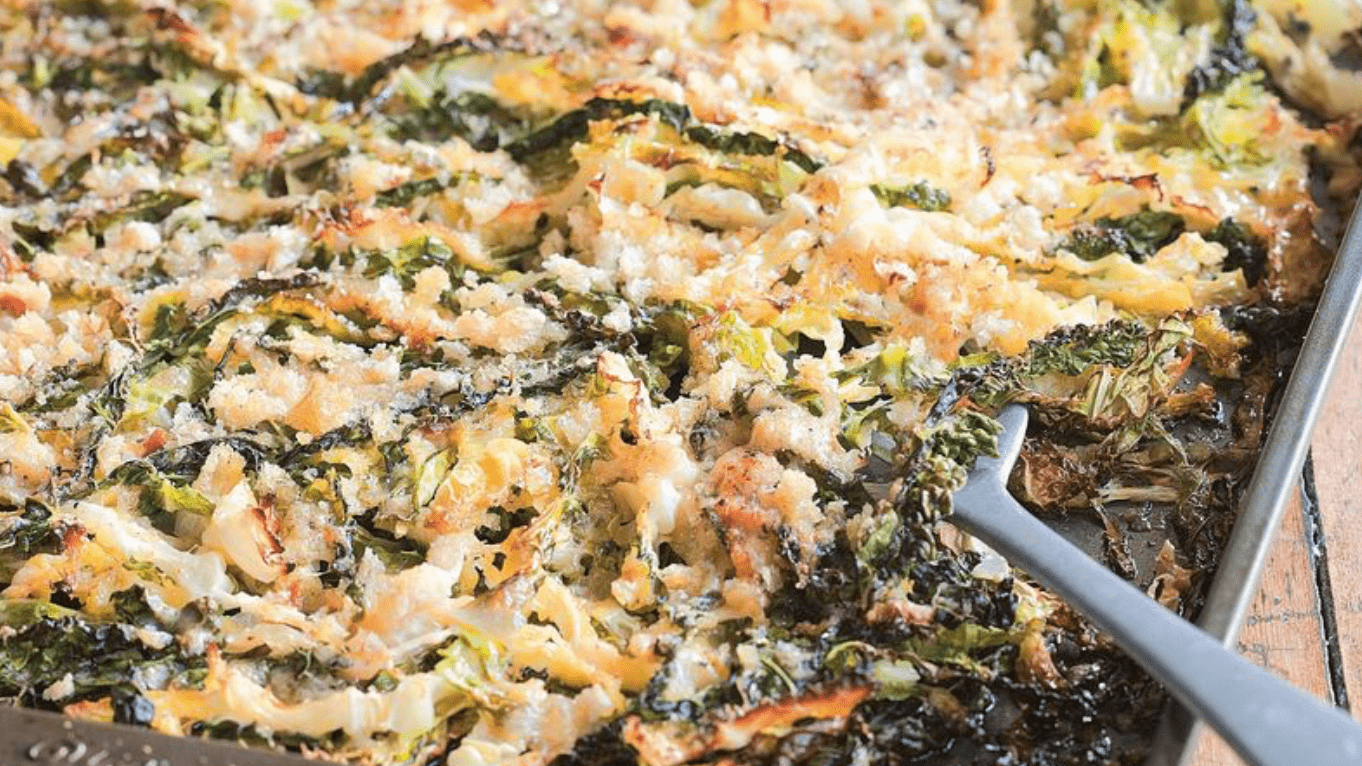 The method
1
Pre-heat your oven to 180˚C. Chop your cabbage and remove it's core, then finely shred.
2
Arrange the cabbage evenly across a baking tray. Pour over the oil and toss well to ensure it is well coated.
3
Scatter over the parmesan and breadcrumbs and season to your liking. Mix everything together with your hands so that everything is evenly coated.
4
Cook in the oven to 30-40 minutes until the cabbage has crisped up. Stir half way through to ensure it cooks evenly. Enjoy!
Recipe and Image fro The Happy Foodie