Leek, Pea, and Spinach Risotto
What you'll need…
Olive oil
1 onion
2 leeks
300g risotto rice
500ml plant based milk (soya, oat, almond etc)
700ml vegetable stock
1 lemon
100g spinach
200g peas
Flat leaf parsley
50g vegan parmesan (optional)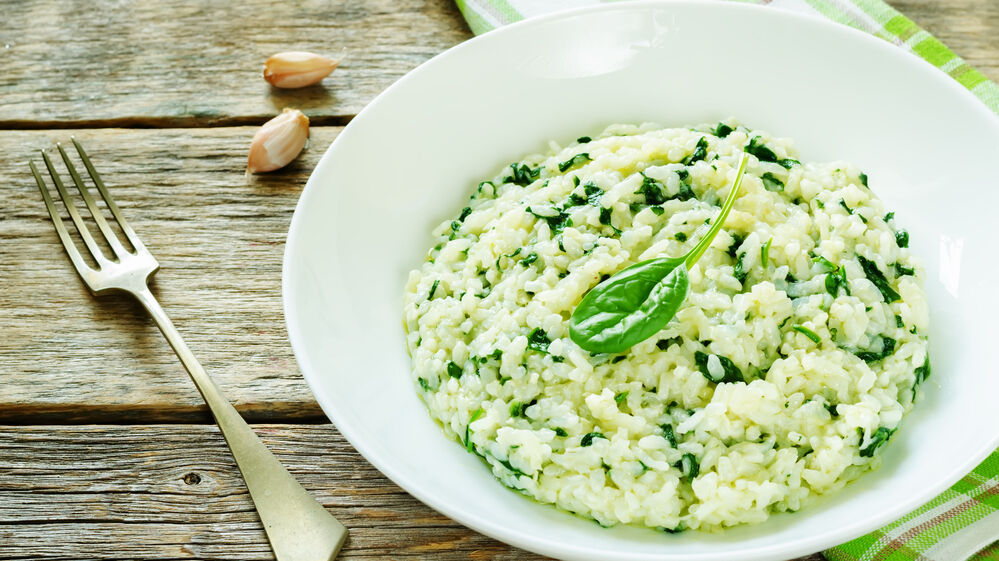 The method
1
Place the vegetable stock into a large pot and gently warm through until ready to use. In the meantime, chop the onion and leeks.
2
In a large, deep dish, heat a glug of olive oil over a medium heat and add the onion and leeks. Fry for approximately 10 minutes or until soft. Add the rice and fry for a few minutes until it begins to turn clear.
3
Turn up to a high heat and begin to add in a ladle of stock one bit at a time. Constantly stir the rice until all of the stock is absorbed. Once all the stock has been added, pour in the plant based milk of your choice and keep on a medium heat until the rice is tender.
4
Zest and juice the lemon and add into the risotto along with the spinach and peas. Remember to season to your taste!
5
If using Parmesan add that in now, and serve with the parsley. Enjoy!
Recipe inspired by Alpro