Honey and Herb Roasted Carrots
What you'll need…
1 Bunch of carrots
1 1/2 Tablespoons olive oil
2 Tablespoons honey
1 Teaspoon lemon juice
3-4 Sprigs fresh thyme
Salt and Pepper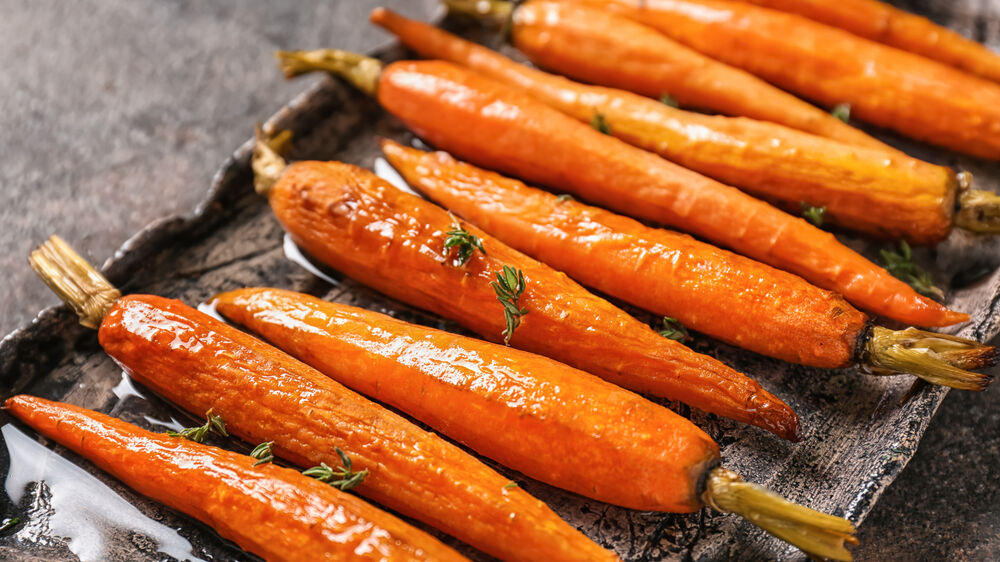 The method
1
Preheat your oven to 200°C. Trim the leafy tops off the carrots and peel. Slice any large carrots in half lengthways.
2
Place into a baking tray and drizzle with olive oil. Season to your liking and ensure each carrot is well coated. Roast for 15-25 minutes until slightly soft and golden.
3
Whisk the honey and lemon juice together and drizzle over the carrots. Scatter over the thyme leaves and place back into the oven for another 8-10 minutes or until they are tender and glossy. Enjoy!
Recipe inspired by BBC Food.