What you'll need…
1 Uchiki Kuri squash
3 Tablespoons white miso paste
2 Tablespoons sesame oil
1 Tablespoon rice vinegar
1 Teaspoon maple syrup
1 Tablespoon vegetable oil
Chilli flakes
1/2 Teaspoon black pepper
1 Spring onion
1 Tablespoon sesame seeds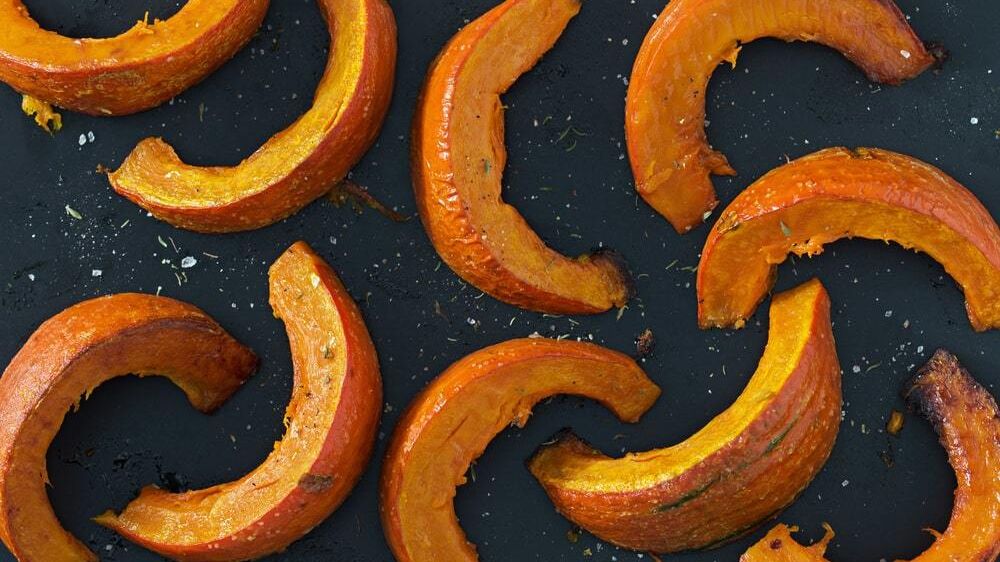 The method
1
Pre-heat your oven to 200°C and grease a roasting tray with vegetable oil/ cooking spray.
2
Prepare your squash by trimming the ends and then cutting in half lengthways. Scoop out the seeds and discard. Then cut the squash into 16 wedges.
3
In a large bowl, whisk together the miso paste, sesame oil, rice vinegar, maple syrup, vegetable oil, chilli flakes, salt and pepper. Add the squash wedges to the bowl and ensure each piece is well coated.
4
Place the wedges onto the roasting tray and roast in the oven for 20 minutes. Turn over the squash after 20 minutes and return to the oven for a further 15-20 minutes or until tender.
5
To serve, chop the spring onions and sprinkle over the squash with sesame seeds. Enjoy!
Recipe from Last Ingredient