Red Cabbage, Carrot and Onion Salad
A summery way to enjoy your red cabbage.
What you'll need…
1/2 Red cabbage
4 Carrots
2 Small red onions
Handful mint leaves
Handful coriander leaves
Handful toasted peanuts
The juice of 2 limes
1 Tablespoon olive oil
1 Red chilli
1 Tablespoon soft brown sugar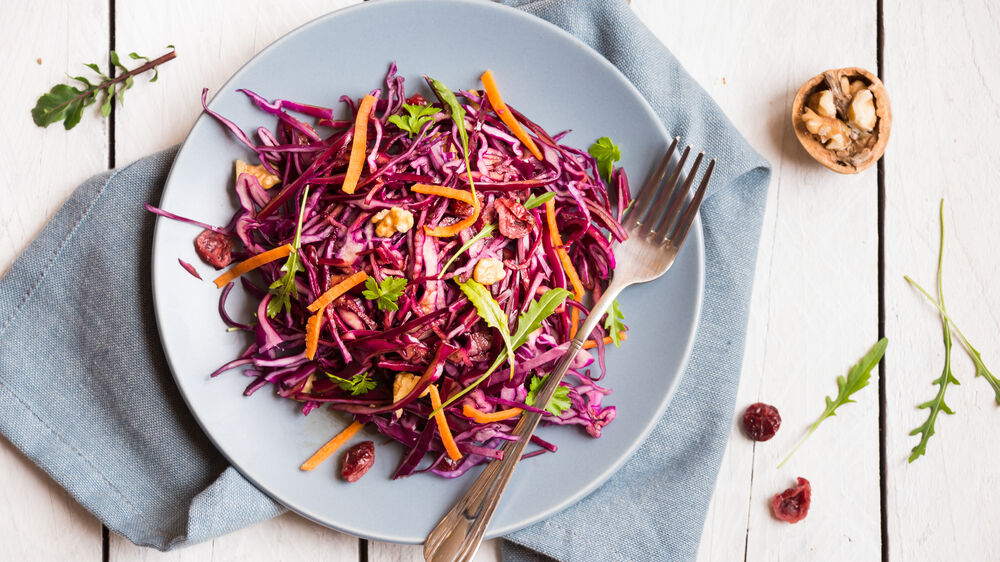 The method
1
Shred the carrots and red cabbage then finely slice the onions.
2
Roughly chop the herbs and peanuts and finely chop the chilli.
3
Make the dressing by combining the lime juice, olive oil, chilli and soft brown sugar until the sugar has dissolved. Season to taste.
4
Toss together the cabbage, carrots, onion and herbs before drizzling over the dressing. Finish off by sprinkling the peanuts over the top. Enjoy!
Recipe from BBC Good Food.