What you'll need…
400g rhubarb
100g soft light brown sugar (plus 1-2 tablespoons extra)
1 vanilla pod
100g ground almonds
500g block puff pastry
1 egg
200g greek yoghurt (to serve)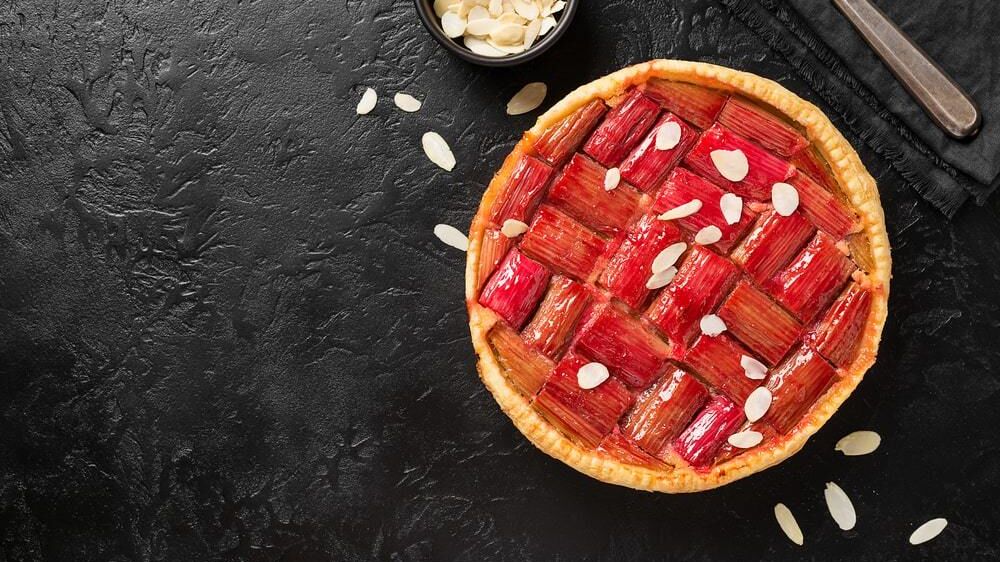 The method
1
Chop the rhubarb into 4-5cm long pieces. Combine in a bowl with the sugar, and scrape in half of the inside of the vanilla pod and set to one side.
2
Preheat your oven to 220°C. Roll out the puff pastry until it is approximately as thick as a pound coin, then transfer it to a large baking tray lined with parchment.
3
Sprinkle the ground almonds into the centre of the pastry, leaving a 5cm border, then arrange the rhubarb on top.
4
Fold in the border so that it overlaps some of the filling but the centre is still exposed. Then brush the pastry with the beaten egg and scatter over the extra sugar.
5
Place in the fridge to cool for around 15 minutes. In the meantime make the vanilla yoghurt by combining the greek yoghurt with the remaining vanilla seeds.
6
Once chilled, place in the bottom shelf of the oven for 15 minutes, then reduce the temperature to 190°C and cook for a further 15-20 minutes until golden.
7
Leave to cool for 10 minutes or so before serving with the greek yoghurt. Enjoy!
Recipe from Neptune.