What you'll need…
1 Head of broccoli
2 Tablespoons olive oil
Salt and pepper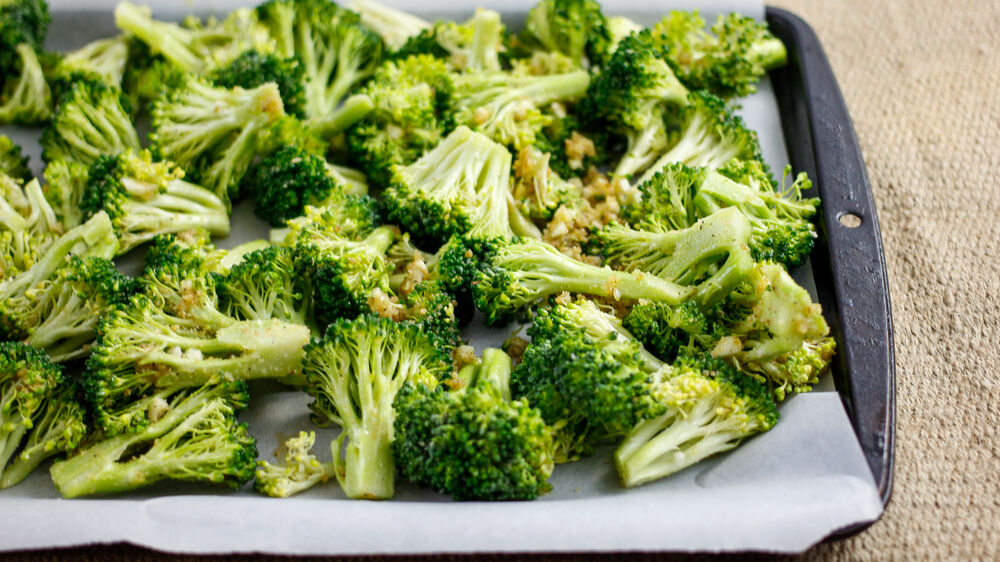 The method
1
Wash your broccoli and chop into florets. Preheat your oven to 200°C.
2
Line a large baking tray with baking paper. Distribute the florets on the tray and drizzle with olive oil, ensure each floret is evenly coated.
3
Sprinkle the florets with salt and pepper. Roast in the oven for 18-22 minutes, ensuring you turn them around half way through. Remove from the oven when the edges begin to turn golden/brown. Season again if necessary. Enjoy!
Recipe from Cookie and Kate