Spaghetti squash with Cheddar, Herbs & Cherry Tomatoes
What you'll need…
1 Spaghetti squash
100g Cheddar
10 Cherry tomatoes
1 Lemon zested
1 Clove of garlic
1 Bunch parsley
1 Bunch Coriander
50ml Olive oil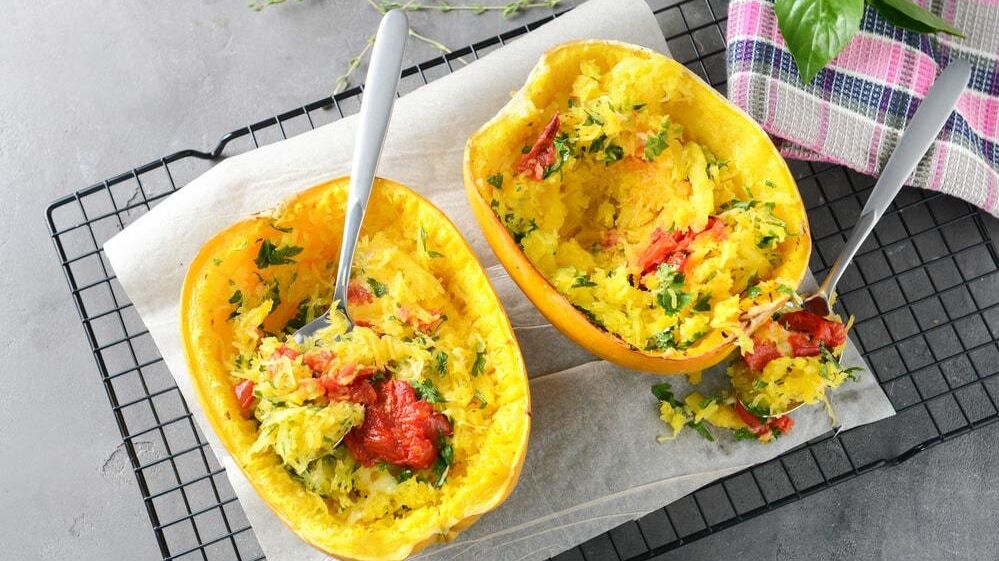 The method
1
Pre-heat your oven to 180°C. Cut your spaghetti squash in half, then roast for 40 minutes.
2
Place the lemon zest, garlic, parsley, coriander and olive oil into a blender & blend together.
3
Once the squash is 'scoopable', mix the strands with the herb mixture & return to the squash.
4
Scatter over some bits of cheddar & cherry tomatoes & bake for a further 10 minutes.
5
Serve with greek salad or coleslaw. Enjoy!
Recipe from Mark Price, Groobarbs Field Kitchen