Stuffed Peppers
This recipe is so adaptable, feel free to add in extra veg you may have in the fridge!
What you'll need…
1 Pepper
75g Cous Cous
150ml Vegetable stock
50g Feta
50g Cherry vine tomatoes
1-2 Spring onions
Squeeze of lemon
2 Tablespoons of coriander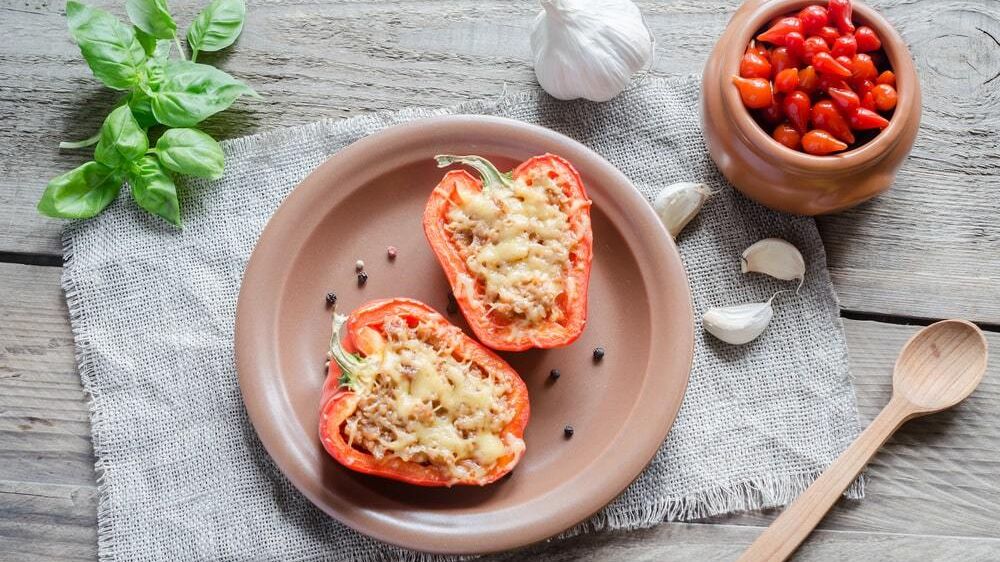 The method
1
Heat your oven to 200°C, chop your pepper in half and scoop out the middle. Place onto a baking tray and roast for around 20 minutes or until they begin to soften.
2
Prepare the cous cous by placing the grains into a heatproof bowl and pouring over the stock. Cover and leave to stand for 5 minutes. Use a fork to fluff up the cous cous.
3
In the meantime, chop the spring onions, cherry tomatoes, herbs and feta and stir through with the cous cous. Sqeeze over a dash of lemon juice. Season to your taste.
4
Fill the peppers with the cous cous mixture and place back into the oven for another 10 minutes. Enjoy!
Recipe inspired by Olive Magazine.