What you'll need…
1 Butternut squash
1 Onion
1 Lemongrass stalk
1-2 Red chillis
Juice of 1 lime
125ml Coconut milk
Bunch of coriander
1 Litre vegetable stock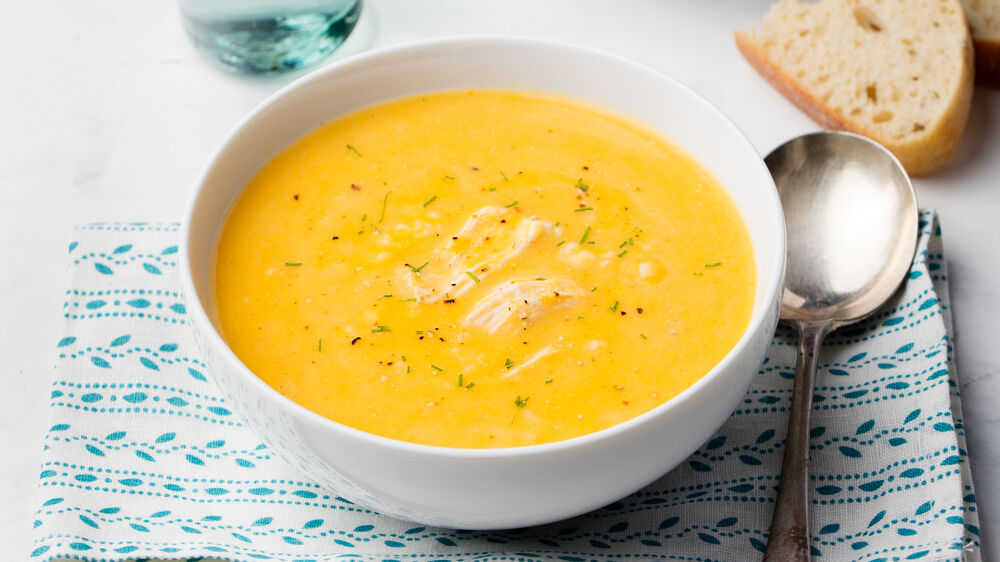 The method
1
Begin by preparing your vegetables. Peel and chop the butternut squash into large chunks. Then dice your onion, shred the lemongrass, and roughly chop the chillis and coriander.
2
Add a glug of oil to a large pot and fry the onion, lemon grass and most of the chillis. Add a splash of water until softened.
3
Add in the squash and stir for a minute. Then pour over the stock and allow to simmer until the squash is tender.
4
Add in the lime juice, remove from the heat and blitz until smooth.
5
Return to the heat, add in the coconut milk, and season well.
6
Serve with coriander and remaining chillis. Enjoy!
Recipe inspired by BBC Good Food