What you'll need…
20g Butter
1 Onion
2 Medium potatoes
750ml vegetable stock
150g Wild garlic
50ml double cream
Salt and pepper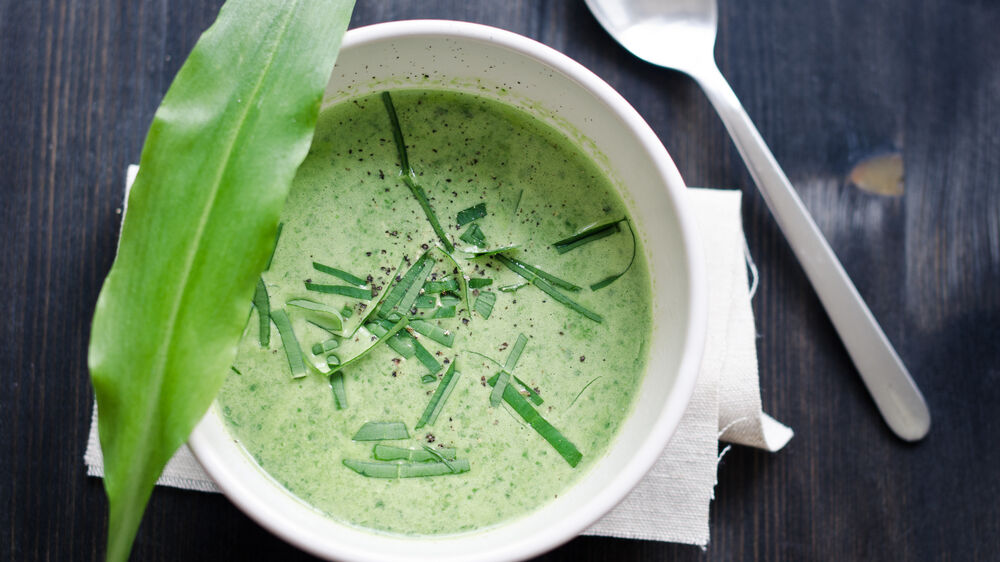 The method
1
Slice the onions and fry in butter over a medium heat until soft.
2
Roughly peel and chop your potatoes and add to the pot with the vegetable stock. Simmer gently until the potatoes are soft.
3
Add the wild garlic and allow to wilt. Once soft, blend until smooth. Stir through the cream, season to your liking and enjoy!
Recipe taken from Lost in Food.