Tomato and Chickpea Curry
What you'll need…
1 tablespoon olive oil
2 onions
2 garlic cloves
1 teaspoon garam masala
1 teaspoon turmeric
1 teaspoon ground coriander
400g can plum tomatoes
400ml can coconut milk
400g can chickpeas
2 large tomatoes
1/2 small pack coriander
Rice to serve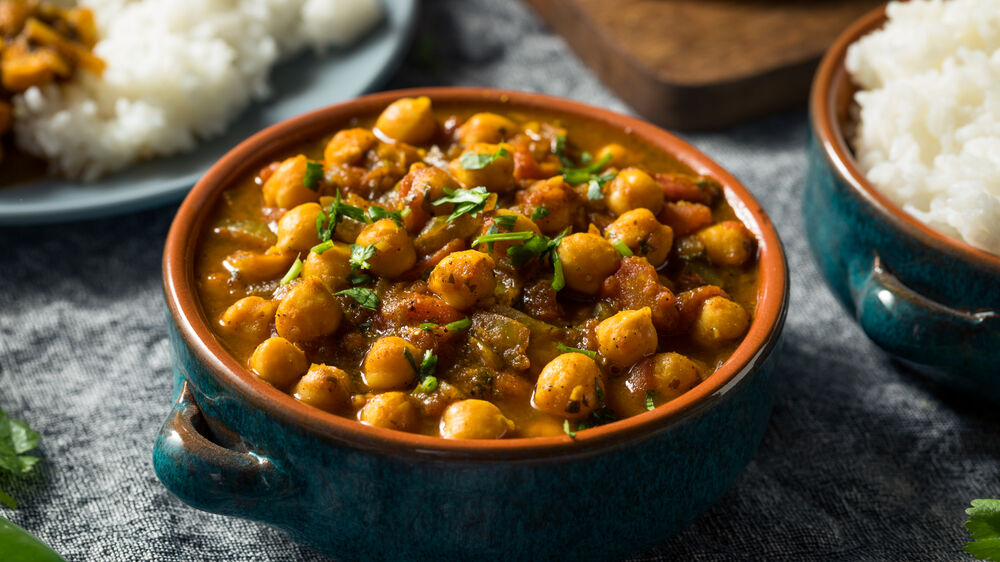 The method
1
Heat the oil in a pan, meanwhile finely slice the onions. Cook until soft.
2
Crush the garlic and add to the pan with the spices. Stir to combine. Cook for 1-2 minutes.
3
Add in the plum tomatoes, ensuring you break them up with a wooden spoon. Simmer for 10 minutes.
4
Pour in the coconut milk and season. Simmer for a further 10-15 minutes until the sauce has thickened.
5
Chop the large tomatoes into quarters and add into the sauce along with the drained chickpeas and allow to warm through.
6
Chop and sprinkle over the fresh coriander, and serve with rice. Enjoy!
Recipe inspired by BBC Good Food.