Tomato and Spinach Dal
Serve with naan or chapatis
What you will need...
130g Rice
200g Split red lentils
150g Cherry tomatoes
200g Spinach
1 Onion
3 Tablespoons olive oil
1 Thumb sized piece of ginger
2 Garlic cloves
2 Teaspoons turmeric
2 Teaspoons ground coriander
2 Teaspoons cumin seeds
1-2 Teaspoons chilli powder
1.2 litres vegetable stock
1 Red chilli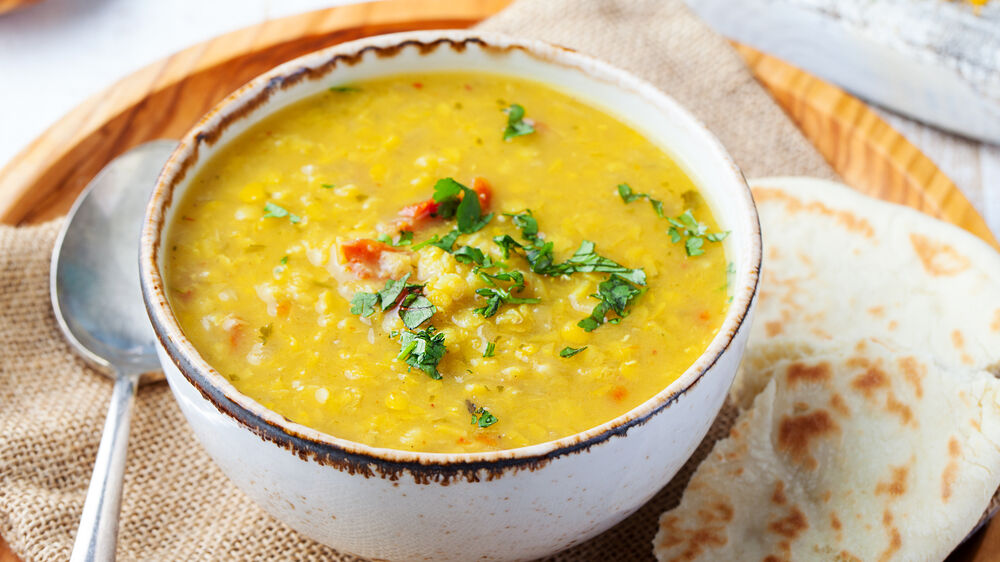 The method
1
Finely slice the onion, garlic and chilli, and grate the ginger.
2
Heat the oil in a large pan and fry the onion until soft. Add in the spices (keeping half of the cumin seeds for later) and fry for one minute.
3
Add in the rice and lentils along with the stock. Bring to the boil, then cover and turn down the heat. Allow to simmer for approximately 25 minutes, stirring occasionally until you have a creamy consistency.
4
Add the tomatoes and spinach and cook for a further 5 minutes.
5
Heat the remaining oil in a pan and fry the leftover cumin seeds for around 1 minute. Serve the dal and spoon the cumin oil over the top and sprinkle the chilli, enjoy!
6
Recipe taken from BBC Good Food.