Vegetable Stock
Perfect for soups and stews!
What you'll need…
2-3 Onions
3-4 Carrots
3-4 Celery stalks
1 Garlic clove
1 Tablespoon oil
1-2 Bay leaves
Sprig of thyme/parsley
A few black peppercorns
1/2 Small glass of white wine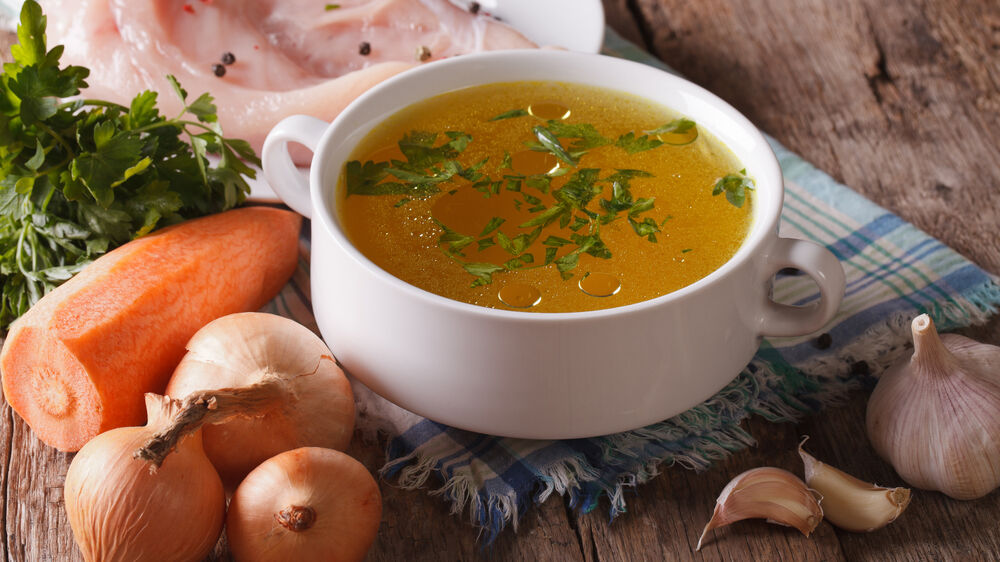 The method
1
Coarsely grate the carrots, onions, celery and garlic. Heat some oil over a medium heat in a large pot. Add in the grated veg, herbs and peppercorns.
2
Sauté for around 5 minutes, ensuring you keep stirring, or until the veg have softened slightly.
3
Add in the wine and 1.75 litres of boiling water. Bring to the boil and allow to simmer, don't cover with a lid.
4
Allow to simmer for 10-15 minutes, then strain and store your stock in the fridge or freezer ready to use!
Recipe from River Cottage