Lancashire Cheese & Chilli
GOLD WORLD BREAD AWARDS 2017
1 STAR GREAT TASTE AWARDS 2019
Taste Me: A light rye sourdough with a perfect blend of Lancashire cheese and diced fresh chilli. Tangy, tasty and chewy. Tangy, tasty and chewy.
Perfect For: Baked beans on toast, cheese on toast, luxurious croutons. The list is endless.
Top Tip: I am child friendly and not overly spicy. Incredibly moreish, be warned I am difficult to share!
Ingredients (allergens listed in bold): Wheatflour, Water, Cheddar Cheese [milk], Rye flour, Red Chilli, Semolina [Wheat], Salt

Allergens present in the bakery are:
Wheat, Celery (in the Cheese & Marmite Sourdough), Low gluten neutral sourdoughs.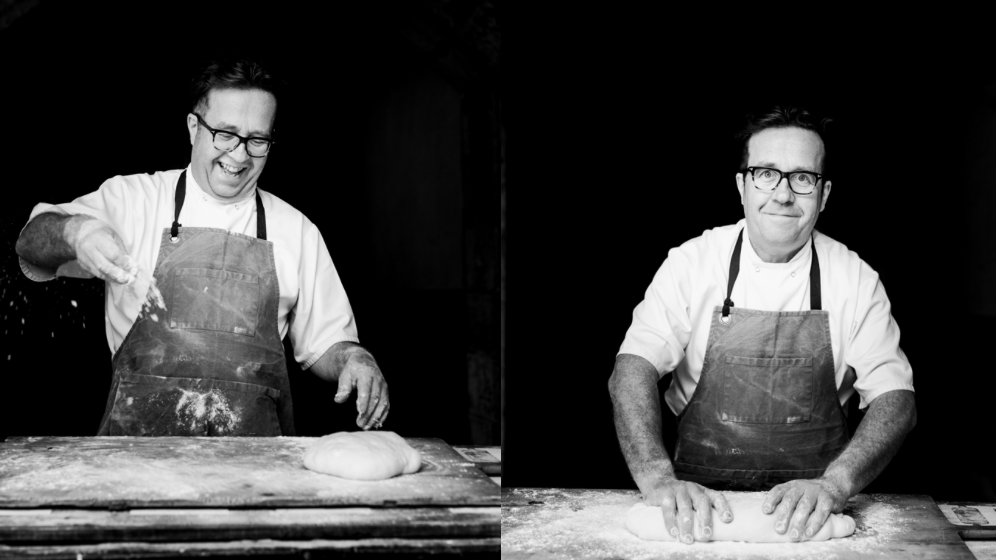 Your Artisan Baker
Aidan Monks uses heritage grains from Northern England. Truly artisan, his breads have won the world bread awards.
Find Out More