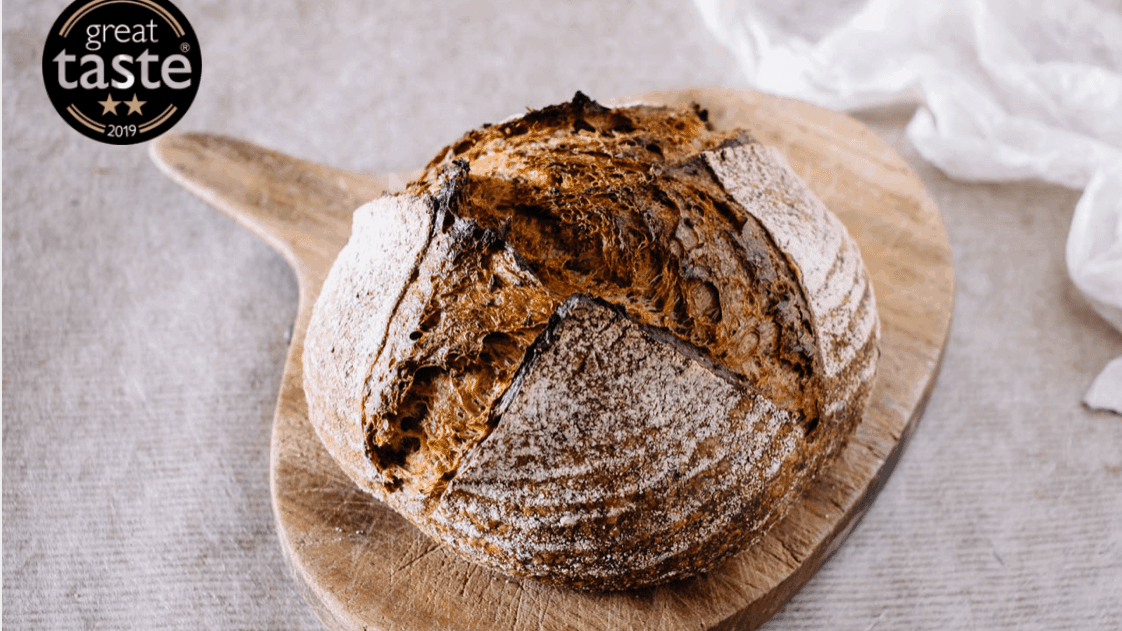 Malted Barley
2 STARS GREAT TASTE AWARDS
Taste Me: Roasted Barley from Warminster Maltings is blended into a sourdough porridge. This traditional blending technique has a remarkable impact on the texture and taste of this loaf and gives an incredible depth of flavour – this is one not to be missed!
Good For You: Packed full of fibre, vitamins and minerals this is a bread that is good for your heart and for your soul!
Perfect With: Smashed avocado, gently toasted and topped with feta and chilli jam. Or a simple slather of your favourite honey.
Ingredients (allergens listed in bold): Wheatflour, Water, Barley, Rye flour, Semolina [Wheat], Salt
Allergens present in the bakery are:
Wheat, Celery (in the Cheese & Marmite Sourdough), Low gluten neutral sourdoughs.