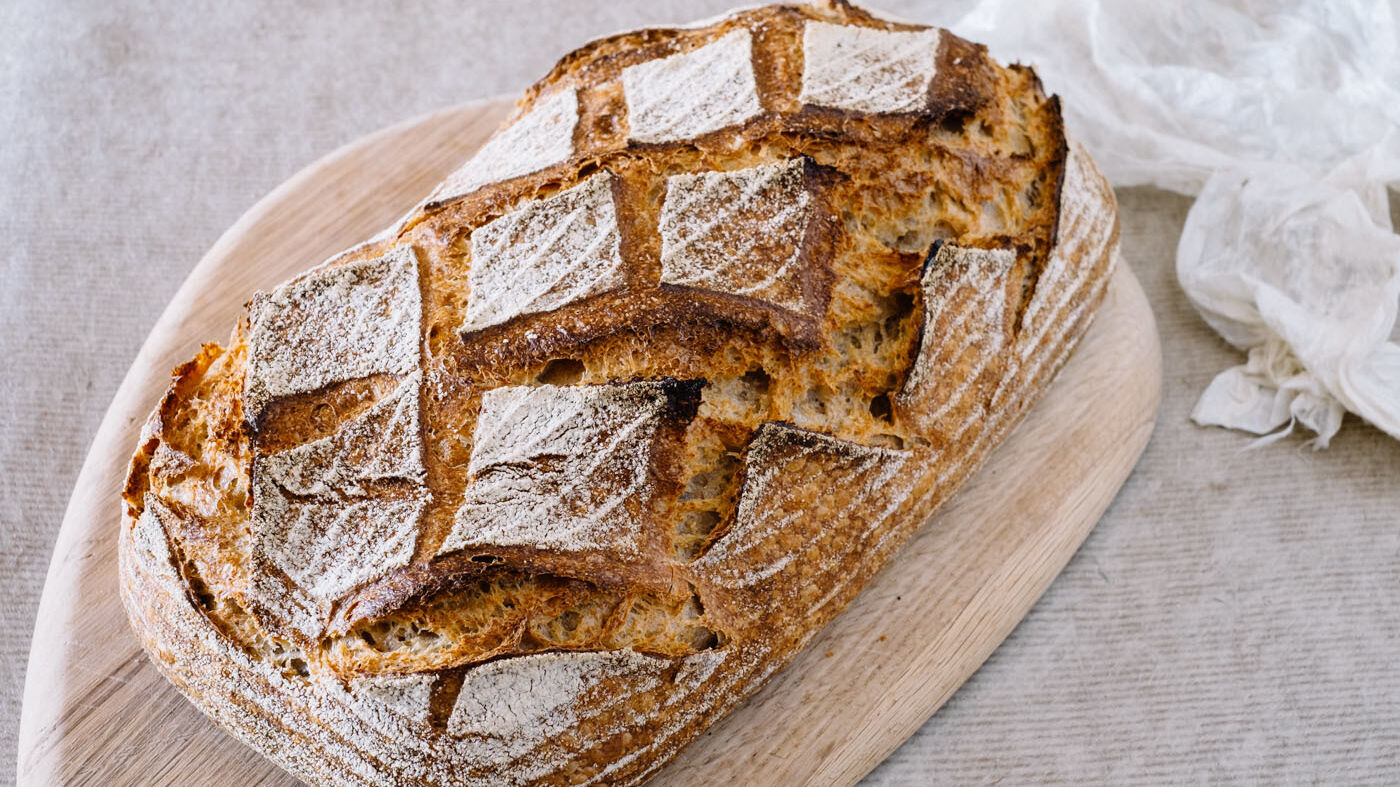 Our Signature Sourdough
Innovation Product Of The Year 2019 Baking Industry Awards.
Made using Emmer, one of the oldest grains – this bread is high in protein and packed with nutritional value. This bread is strong in flavour & texture and comes with a delicious, crispy, thick crust which is a total delight to chew!

Ingredients (allergens listed in bold): Wheatflour, Water, Emmer flour, Salt, Kombucha