Five Grain Rye Bloomer
Taste Me: A beautiful blend of sunflower, millet, brown linseeds and golden linseeds is used to create a beautiful nutty aroma. A light crumb with well distributed, tasty and healthy seeds.
Perfect with: I make a wonderful everyday loaf, have me for toast, sandwiches or to dunk in soup!
Top Tip: I freeze beautifully in the Lovingly Artisan wax bags. Wrap me up tight.
Ingredients (allergens listed in bold): Wheatflour, Water, Rye flour, Linseed (Golden and Brown), Millet, Sunflower Seeds, Salt, Molasses.
Allergens present in the bakery are:
Wheat, Celery (in the Cheese & Marmite Sourdough), Low gluten neutral sourdoughs.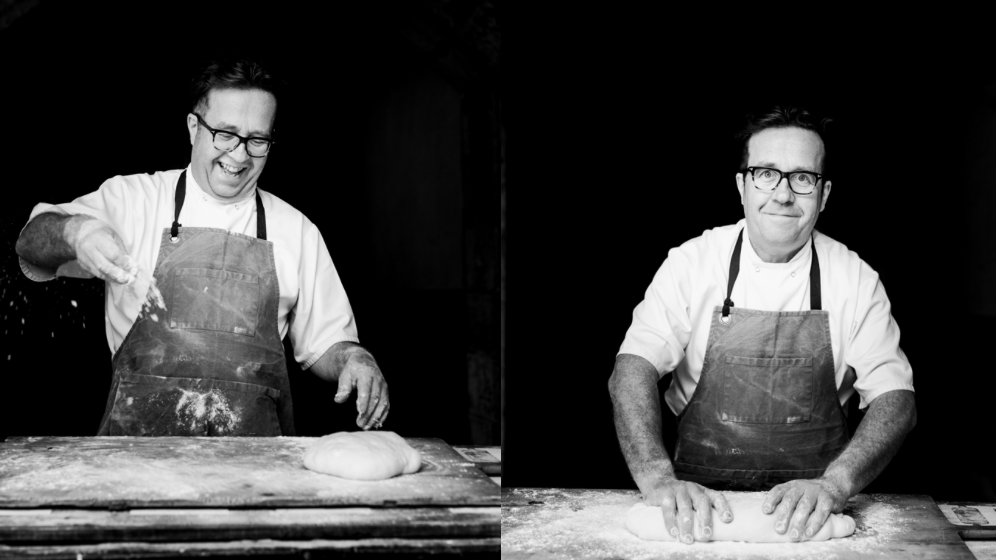 Your Artisan Baker
Aidan Monks uses heritage grains from Northern England. Truly artisan, his breads have won the world bread awards. Baked the same day of delivery.
Find Out More