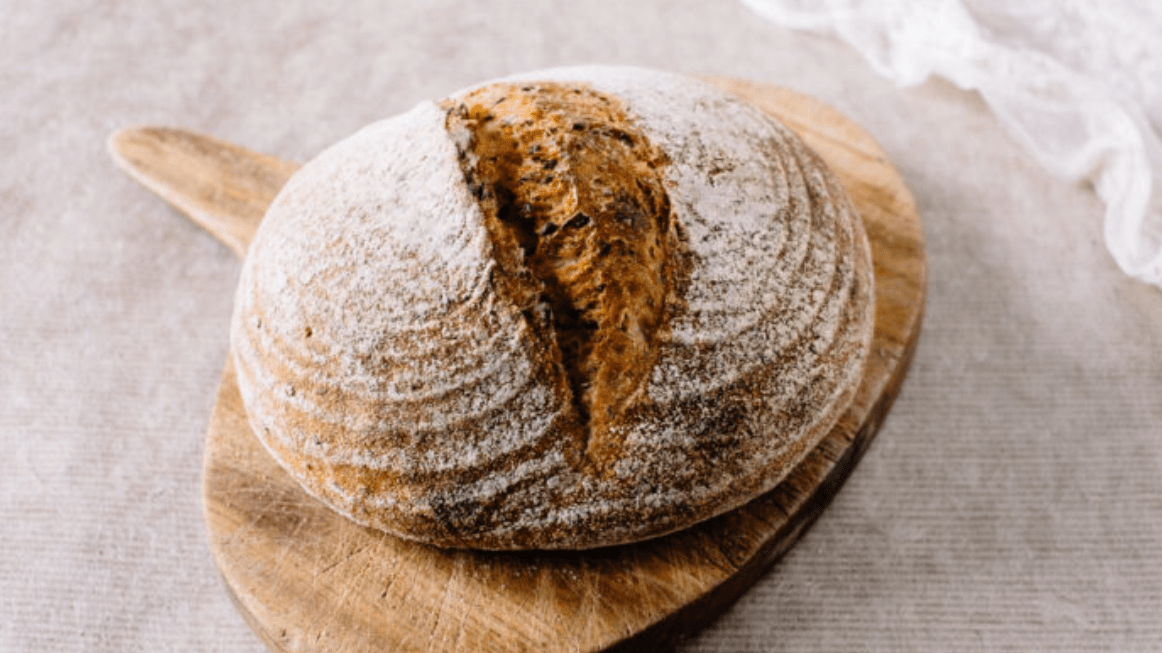 Spelt and Toasted Linseed
Taste Me: A mild, nutty flavour with a light crumb and beautiful texture from the little linseeds.
Good For You: One of the most sought after ancient grains; rich in vitamins, a great source of iron, calcium, protein and other nutrients. The fibre in whole grain can be protective against cancer, aid digestion, reducing risk to diabetes.
Perfect with: Everything! We adore this loaf, nothing humble about the flavours and goodness. It's wonderful with cheese, and the ideal partner to jam and all things eggy.
Ingredients (allergens listed in bold): Wheatflour, Water, Linseed, Spelt flour, Rye Flour, Salt
Allergens present in the bakery are:
Wheat, Celery (in the Cheese & Marmite Sourdough), Low gluten neutral sourdoughs.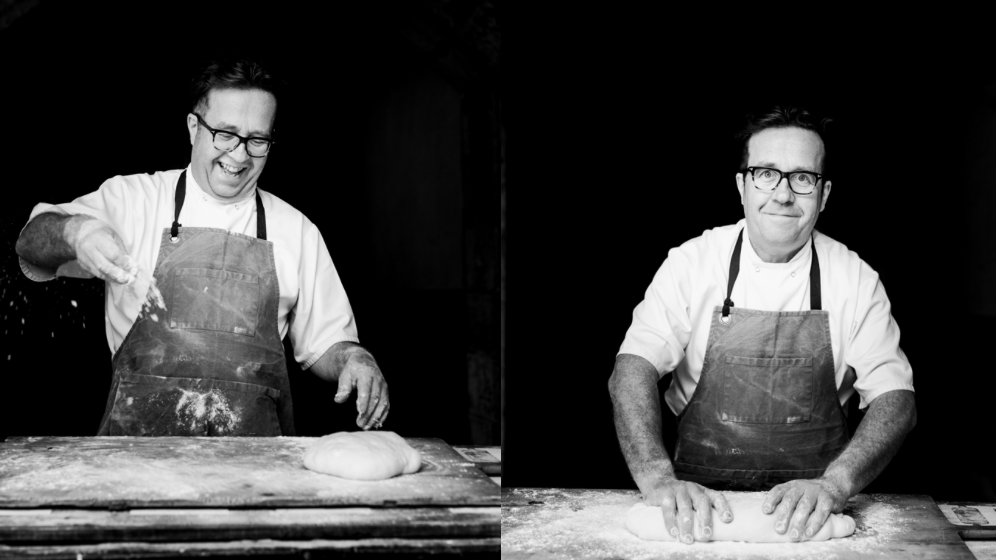 Your Artisan Baker
Aidan Monks uses heritage grains from Northern England. Truly artisan, his breads have won the world bread awards.
Find Out More