Danish Rugbrod
Taste Me: A perfectly formed loaf of pure goodness. This loaf is a pure taste sensation. We scald our seeds and bathe for 2 days beforehand folding into the rye berries blend. It's everything you want in a rye bread, bold in flavour, soft and comforting in texture.
Good For You: The linseeds are high in omega 3, sunflower seeds can lower cholesterol and calm nerves with heaps of antioxidants and anti-inflammatory benefits.
Perfect For: Our Danish Rugbrød is a perfect accompaniment for cheese, so we have created it in the perfect size for cheeseboards!
Top Tip: Create the perfect starter and top me with a dollop of Cream Cheese, Smoked Salmon & a sprinkle of chives.
Ingredients (allergens listed in bold): Ryeflour, Water, Wheat flour, Sunflower Seeds, Linseed, Wheat Bran, Barley, Molasses, Olive Oil, Salt
Allergens present in the bakery are:
Wheat, Celery (in the Cheese & Marmite Sourdough), Low gluten neutral sourdoughs.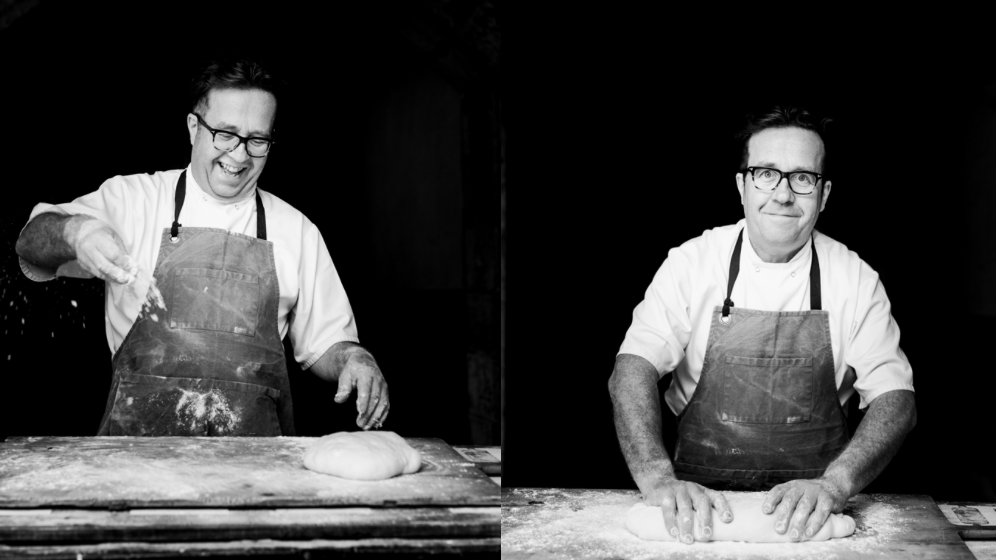 Your Artisan Baker
Aidan Monks uses heritage grains from Northern England. Truly artisan, his breads have won the world bread awards.
Find Out More