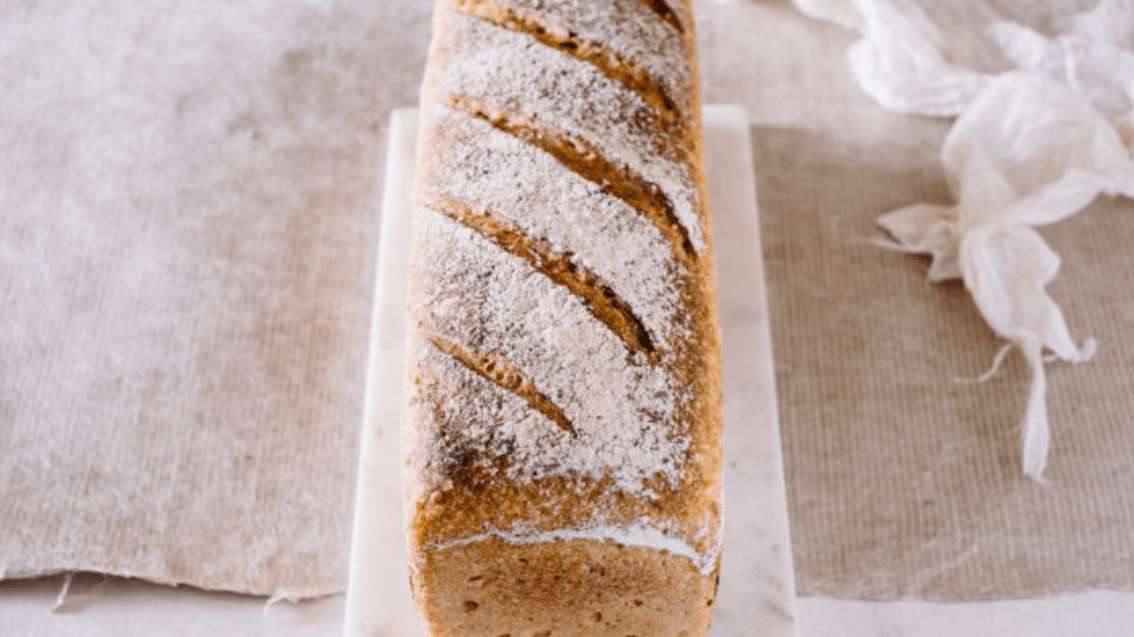 Five Grain Rye Tin
Taste Me: A beautiful blend of pumpkin, sunflower, millet, brown linseeds and golden linseeds is used to create a beautiful nutty aroma. A light crumb with well distributed, tasty and healthy seeds.
Perfect For: Your trusted toaster, those who hate slicing, delicious sandwiches.
Top Tip: Freeze me sliced in our beautiful waxed bag and whip out a slice as and when you need!
Ingredients (allergens listed in bold): Wheatflour, Water, Rye flour, Linseed (Golden and Brown), Millet, Sunflower Seeds, Salt, Molasses.
Allergens present in the bakery are:
Wheat, Celery (in the Cheese & Marmite Sourdough), Low gluten neutral sourdoughs.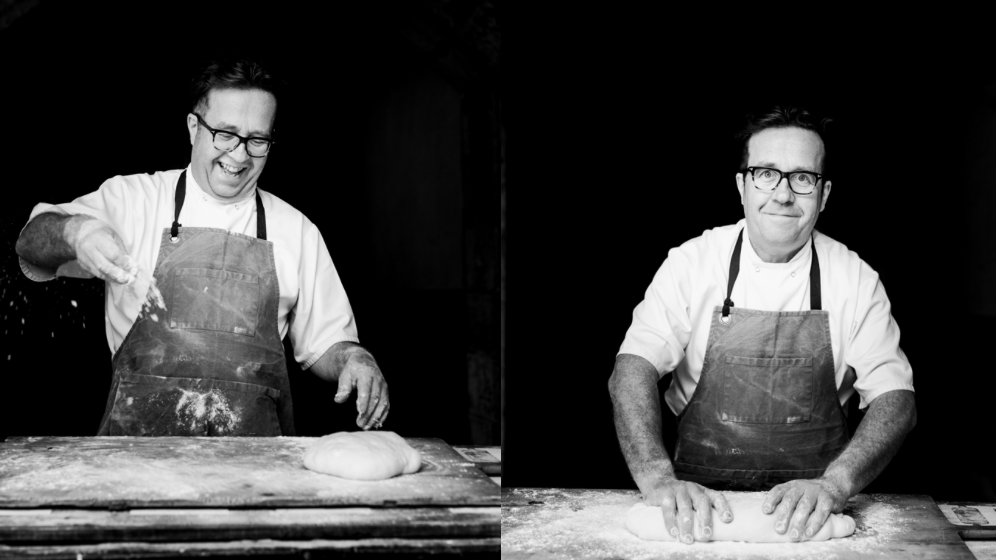 Your Artisan Baker...
Aidan Monks uses heritage grains from Northern England. Truly artisan, his breads have won the world bread awards.
Find Out More