Broccoli and Anchovy Pasta
Nothing goes to waste with this recipe
What you'll need…
400g pasta
1 x 50g tin anchovies in olive oil
2 garlic cloves
1 teaspoon chilli flakes
1 head of broccoli
Parmesan cheese
Salt and pepper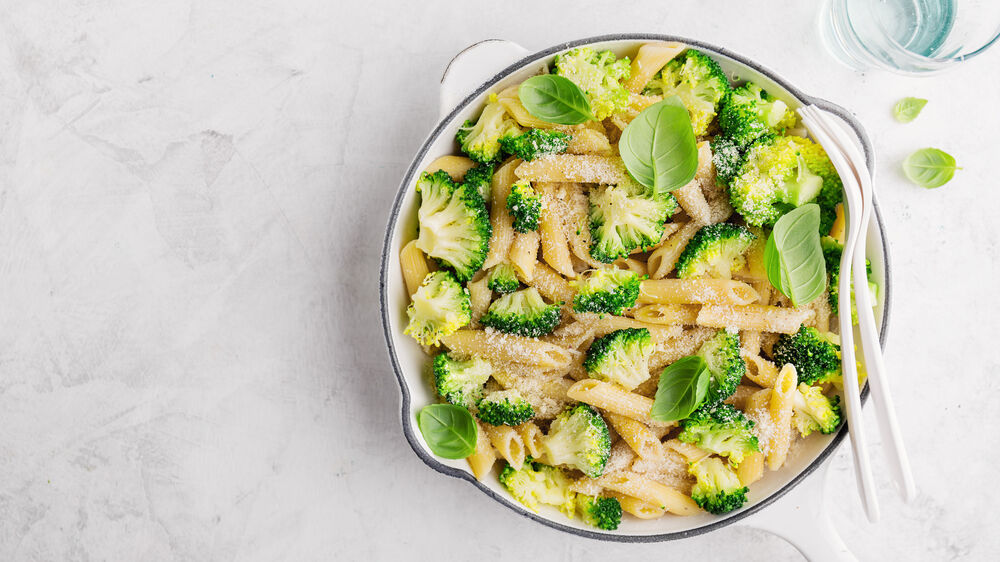 The method
1
Chop the broccoli into small florets, reserve the stalks and cut into small chunks, slice the garlic cloves.
2
Bring a pot of water to the boil and cook the pasta until al dente.
3
Over a medium heat, pour the oil from the anchovy tin into the pan. Once hot, add in chopped broccoli stalks, garlic and anchovies, breaking them up with a spoon as they cook.
4
Cook gently until the anchovies have melted into a paste, reduce the heat and add the chilli flakes.
5
Two minutes before the pasta is finished cooking, add the broccoli florets to the pot. Once cooked, drain but ensure you reserve a cup of pasta water.
6
Add the pasta and broccoli into the pan with the anchovies and stir well. Sprinkle over parmesan. If it it looking too thick add in some of the pasta water.
Recipe inspired by Jamie Oliver.