What you will need...
1 Aubergine
1 Clove of Garlic
1/2-1 Fresh Green Chilli
1/2 Bunch of Flat Leaf Parsley
1 Tablespoon Extra Virgin Olive Oil
1/2 Lemon
1/2 Teaspoon Smoked Paprika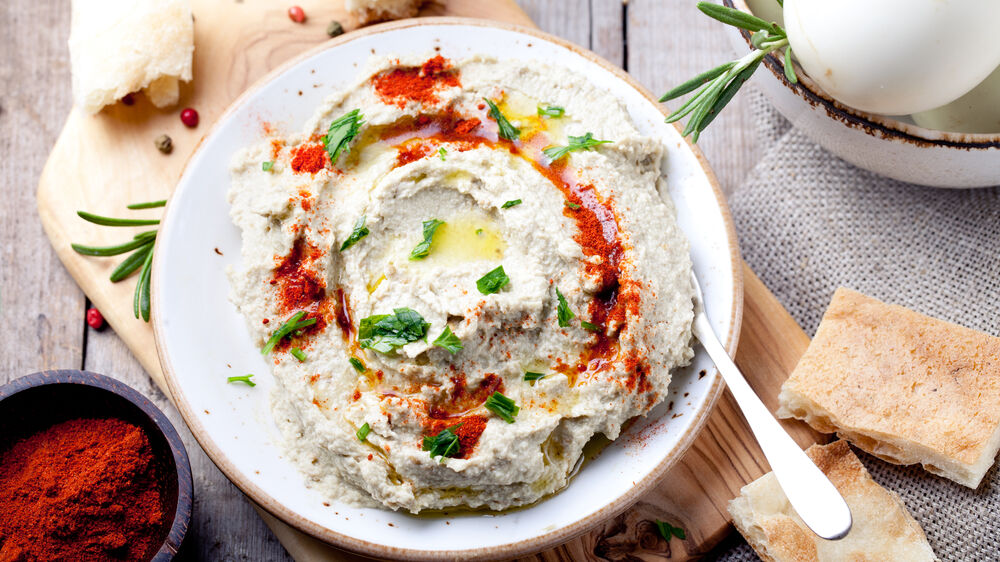 The method
1
Preheat your oven t0 180°C. Pierce the skin of your aubergine a few times with a knife then roast for 45 minutes. It should be blackened and soft. Leave to cool.
2
Peel and crush the garlic, and deseed and chop the chilli. Finely chop the parsley.
3
Scoop the insides of the aubergine into a food processor. Blitz with the garlic, chilli, parsley, oil, the juice of 1/2 lemon and salt and pepper. Blitz until smooth.
4
Make sure you taste and season to your liking.
5
Place in a dish and sprinkle with paprika. Enjoy!
6
Recipe from Jamie Oliver.