Broccoli and Stilton Soup
What you'll need…
3 tablespoons olive oil
1 onion
2 teaspoons dried thyme
1kg broccoli
1250 millilitres vegetable stock
200g stilton
1 fresh chilli
Salt and pepper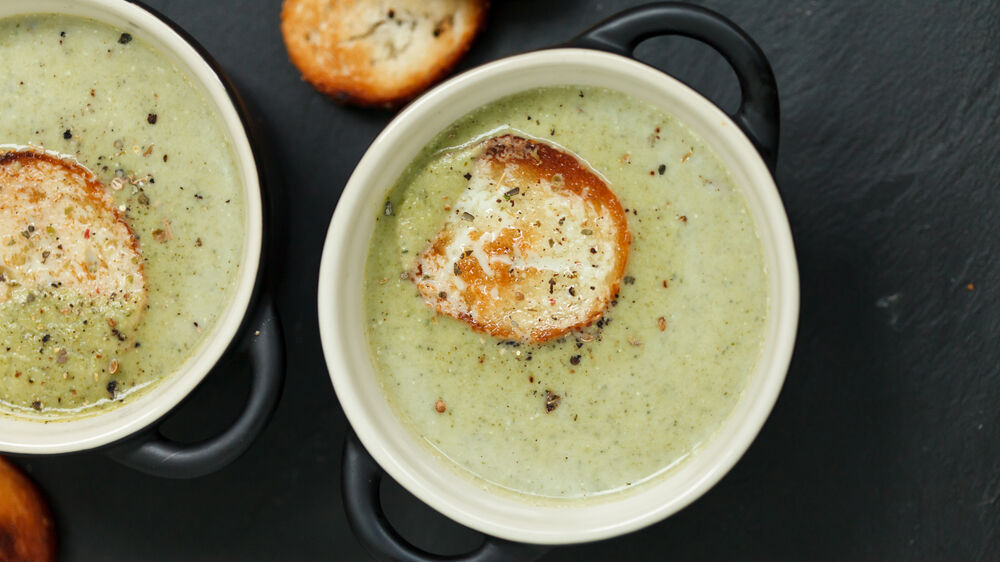 The method
1
Heat the oil in a pan and chop your onions. Fry the onions for a few minutes or until soft.
2
Add the thyme and broccoli and heat for a minute.
3
Add in the vegetable stock, then crumble in the stilton. Bring to the boil and then cook for a further 5 minutes.
4
Once soft, liquidise the mixture and heat through again. Season to taste.
5
Sprinkle over some fresh chilli. Enjoy!
Recipe inspired by Nigella Lawson.